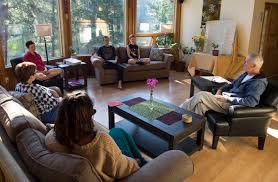 Meditation Training Centre
0.0
(No review)
The center came into being in 2004 to fill a niche that our founders felt was lacking. They saw the need for a permanent physical location for a multi-faceted approach to awakening. In essence, Clear...
Kootenay Bay British Columbia
322 Views

Yoga Retreat
4.5
(7 reviews)
Yasodhara Ashram is a yoga retreat and study centre founded by Swami Sivananda Radha in 1963, in Kootenay Bay, British Columbia, Canada. Today, 53 years after it was established, Yasodhara Ashram is a...
Kootenay Bay British Columbia
248 Views