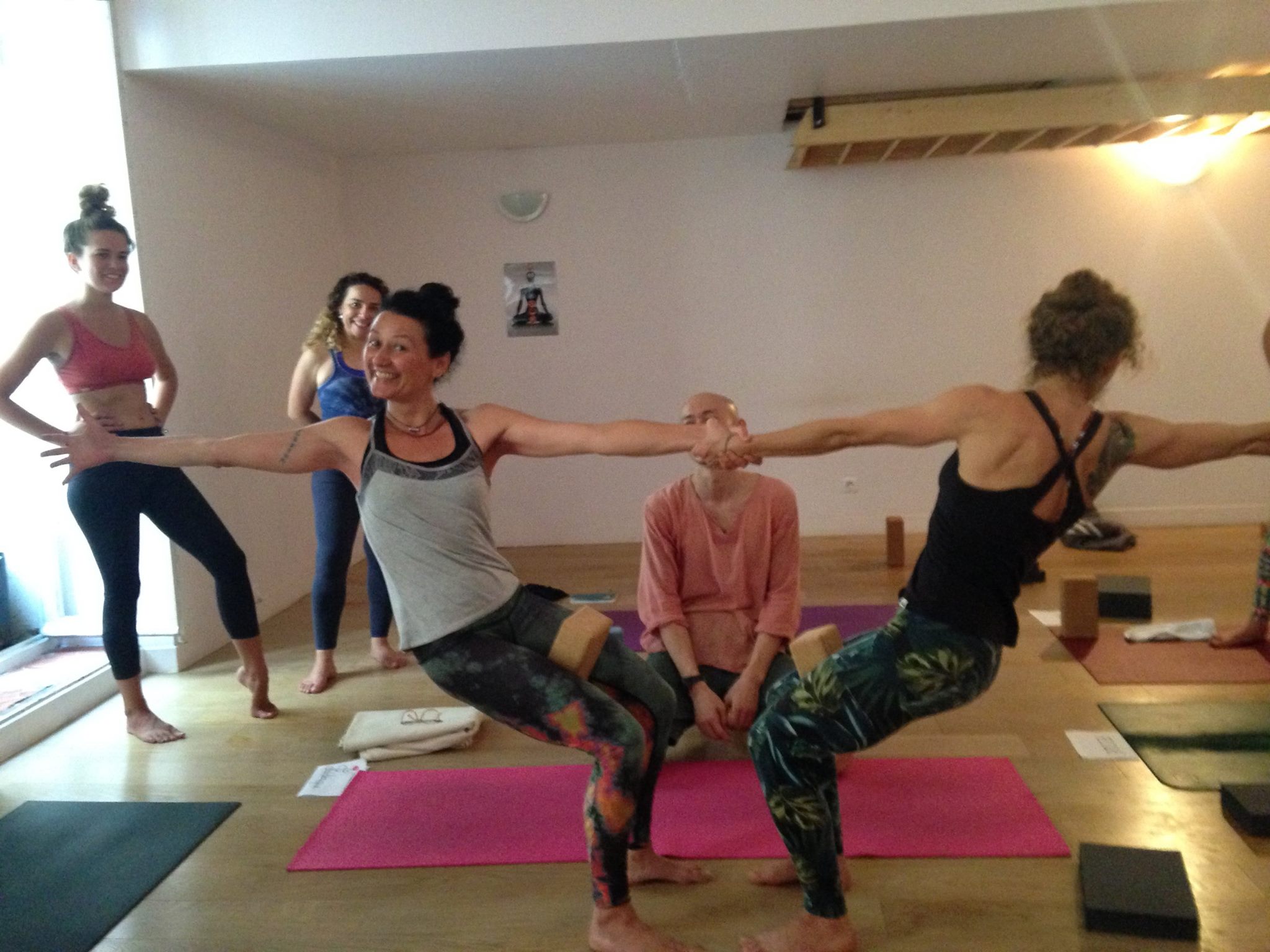 Yoga Training Centre
0.0
(No review)
EUR

40.00
Avg. Price / day
Yama Yoga Ashtanga
Yoga Studio
0.0
(No review)
EUR

20.00
Avg. Price / day
Our studio Our school of yoga "Yogashala" exists since 1996.In a very clear and spacious environnement equipped with all the necessary props to the correct practice o...
Iyengar De Yoga Center
Our studio
Our school of yoga "Yogashala" exists since 1996.In a very clear and spacious environnement equipped with all the necessary props to the correct practice of this art, and faithful to the teachings of BKS Iyengar, our team of certified teachers, experienced and competent, offers classes to small groups of different levels and according to their capabilities, physical limitations and all ages. Therapeutic applications for particular conditions, such as pregnancy, back , knee, shoulder, neck problems etc .. are also taken into account.
Changing rooms and toilets are available. The yoga mats, blankets etc .. are provided . Do come with a flexible and comfortable fit, with hands and feet clean; turn off your cell phone and remove your shoes at the door before coming in the Center .
B.K.S. Iyengar lived in Pune, south west, where he founded his school, the Ramamani Iyengar Memorial Yoga Institute (RIMYI) He was a student of Sri Tirumalai Krishnamacharya who remarked that he was not made for this art; This lack of recognition of his master, B. K. S. Iyengar became his own master and his first pupil; in the tradition of Hatha Yoga, B.K.S. Iyengar insisted particularly on the practice of asanas – yoga postures, and that pranayama.
Bellur Krishnamachar Sundaraj Iyengar was born in 1918 into a poor family in the village of Bellur in Karnataka State, South. During the global flu epidemic of 1918, her mother was struggling with the disease and there was little hope he survives; he was born weak, with arms and skinny legs, a bulging belly and a big head; his health was deteriorated later by successive crises of malaria, typhoid and tuberculosis. When he was about nine years old, his father died; child puny and sickly without education, no one can help him back to health, he had to spend more time in bed than at school and his studies were affected by. His life took a positive turn in March 1934 when, at age 16, he was introduced to yoga in Mysore, led by Sri Tirumalai Krishnamacharya, who was his guru and his brother in law, married to his older sister; it taught him some basics of asana for better health and made germinate B.K.S. Iyengar keen interest in yoga; he remained with his guru for two years; July 9, 1943, he married Ramamani and four months after their marriage and without any resources, he was sent to Pune to teach yoga to young people in college; he has five daughters: Geeta, Vanitha, Suchitha, Sunitha and Savitha, and a son Prashant.
Yoga Props Using yoga props
The use of props is a B.K.S.IYENGAR specific contribution to Yoga : the practice room is fully equipped with the same props that the Ramamani Iyengar Memorial Yoga Institute.
For his own use, and especially from the time when many Western flocked to his institute in Pune, BKSIYENGAR has developed a sophisticated system of props : straps, blocks , bolsters, benches, chairs, blankets, ropes, to facilitate the work of the stiff body just tired, or for specific therapeutic applications. All these tools have targeted usages according to the difficulties of the individual and productive. These are not gadgets or "recipes" for postures.
The learning in the use of props is a significant part of the training of Iyengar teachers, to be able to integrate into their classes people of all ages and physical conditions without any risk. In addition, they help to awaken sensations in parts of the body and guide to understanding the direction and essence of a posture.
A recuperation is made today of these materials in other schools of yoga, by people who teach without taking the course, without really having learned to use it properly, and while not recognizing their origin this is damaging and sometimes dangerous. Much personal practice and a keen understanding of the adjustments is necessary for their application.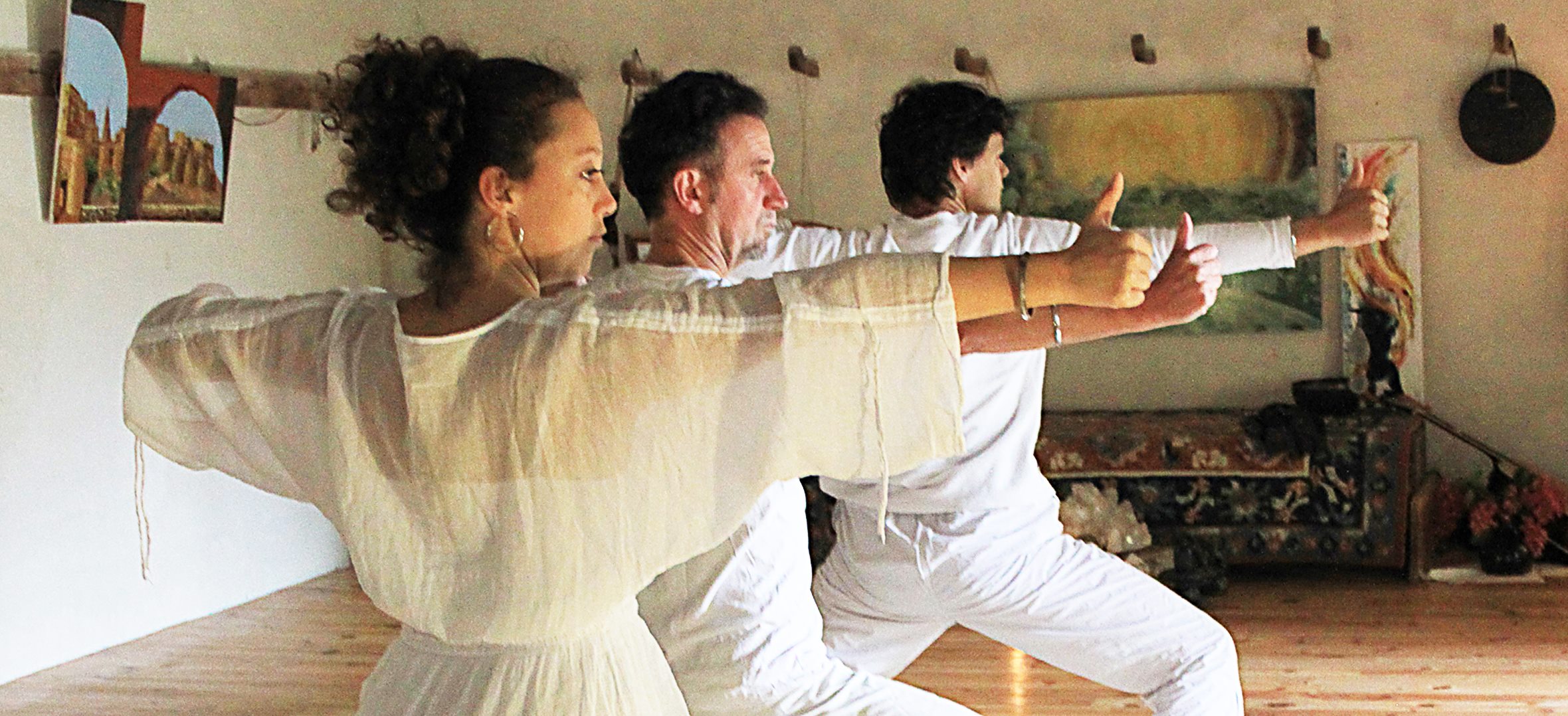 Yoga Institute
0.0
(No review)
EUR

12.00
Avg. Price / day
Ecole Alchimia Yogae