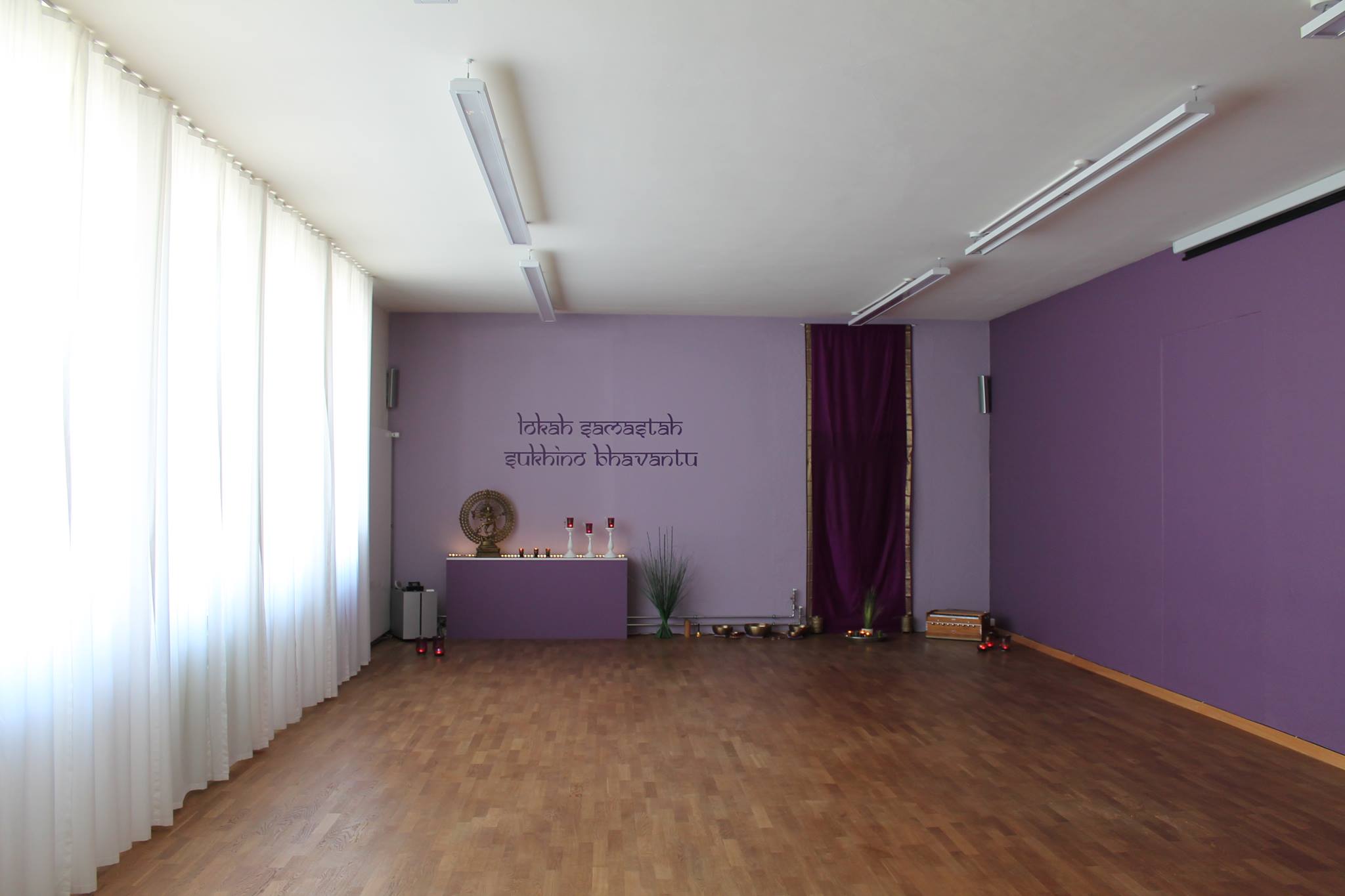 Yoga Retreat
0.0
(No review)
why atmarama yoga? The most varied and varied offer in Aarau and the surrounding area. We offer you a wide selection of yoga classes, workshops, trainings and coachings in all 52 weeks of the year! Y...
Atmarama Yoga
why atmarama yoga?
The most varied and varied offer in Aarau and the surrounding area. We offer you a wide selection of yoga classes, workshops, trainings and coachings in all 52 weeks of the year! You can find us all year yoga lessons in different styles at different times - so certainly with your very own daily schedule and your lifestyle is right for your goals and needs the possibility for you. And if your needs can not be covered in regular group courses, we will be happy to advise you personally and accompany you even more individually in yoga private lessons.
Flexible spreads for all phases of life. With us, you can design your yoga practice as flexibly and individually as your remaining life! You have the choice between different subscriptions and memberships that will allow you to find the right pre-plan for you at every stage of your life. During the phases of your life, where you want to spend time with your yogapraxis, our monthly memberships allow you to use our entire regular course offer without restriction - if you want several times a day. In other life phases, however, you can remain as independent and flexible as you want for your daily life by purchasing single-item or subscription.
Highly qualified and experienced yoga teachers. All of our yoga teachers live yoga not only on the mat, but also in their everyday life with body and soul! We have all completed at least a 200-hour yoga training according to the internationally recognized standards of the Yoga Alliance or comparable and regularly train us, like to learn new yogastiles and let us inspire us again and again. Our Yogaklasses live from our own experiences with Yogapraxis, which we enthusiastically pass on.
Nice big studio with lounge area and shop. Our almost 230 m2 of rooms are a true oasis of well-being in the middle of the city! We offer you not only for your yogapraxis the necessary space and space, but also invite you in our beautiful lounge and shop area to linger, tea drinking and "strolling". Here you can find like-minded people, meet old and new friends or simply enjoy the friendly and pleasant atmosphere and energy in silence.
Top location in Aarau. Our studio is located in one of the best addresses of Aarau in the Kasinostrasse. The train station is only 500m away and can be reached on foot in less than 5 minutes. The bus stops of all Aarau bus lines are just around the corner in about 250 meters and you will find directly opposite the car parks Kasinopark and City-Markt. The parking garage barracks is also just around the corner. If you like to stroll and go shopping or have a cup of coffee before or after yoga, you will find plenty of possibilities for this in the opposite pedestrian zone.
vision and mission
atmarama yoga ist eine individuelle Yogawerkstatt in Aarau, die es sich zum Ziel gemacht hat, den Menschen darin zu unterstützen, wirkliche innere und äussere Freiheit zu erlangen und das eigene Leben nach den persönlichen Vorstellungen und Lebensvisionen auszurichten und zu gestalten.
Unsere Mission ist es, gemeinsam ganzheitliche Lösungen für dein Alltagsleben zu (er-)finden. Durch die Verbindung von Körper, Geist und Seele gewinnst du Klarheit über deine innere Stärke, entwickelst und entfaltest verborgene Fähigkeiten und Potenziale und lernst auf deine innere Stimme zu hören und zu vertrauen. Du erlebst wirkliche innere und äussere Freiheit – im Hier und Jetzt!