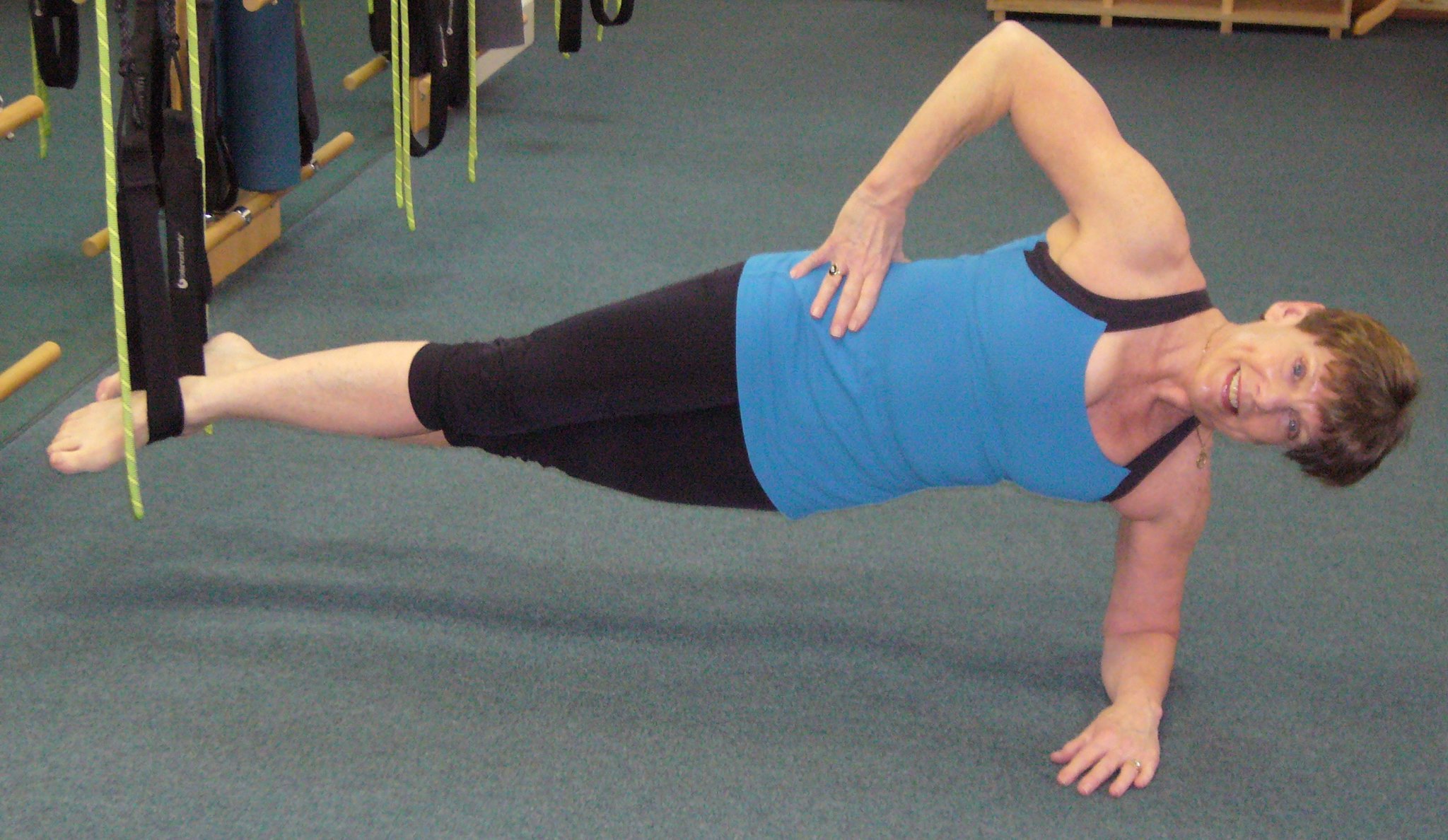 Pilates Studio
0.0
(No review)
Arroyo Grande California
295 Views
Our mission is to guide, educate, and inspire clients to find the power within themselves to achieve their goals toward a balanced body and life, using the principles, exercises and equipment develope...
Pilates Power Center Arroyo Grande
Our mission is to guide, educate, and inspire clients to find the power within themselves to achieve their goals toward a balanced body and life, using the principles, exercises and equipment developed by Joseph Pilates, applied to current concepts in human movement sciences.
Welcome to Pilates Power Center in Arroyo Grande, California. We are a contemporary Pilates Studio, yet our methods remain true to the long-established and original principles established by Joseph H. Pilates almost a century ago. Our Pilates studio focuses on mind and body harmony to improve whole body health. We exclusively use Balanced Body equipment and have state-of the-art equipment including Reformers, Chairs, Tower Springboards, CoreAligns®, and Bodhi Suspension System™ equipment.
We offer both private and semi-private training as well as a variety of Pilates classes from morning to evening throughout the week. Our staff of dedicated and highly skilled instructors teach both group classes and individual sessions determined by client's availability and Pilates experience. We provide a comfortable, nurturing and fun environment in which students of all fitness levels, rehabilitative and sports-specific needs can enjoy the many benefits of Pilates training.
The studio has two separate, spacious rooms for private sessions and classes. You can schedule your private training to work around your personal schedule with one of our accredited and seasoned Pilates instructors, or select from an extensive class schedule including Reformer, Reformer-Chair combo, Mixed Apparatus, Bodhi Suspension, and CoreAlign classes.
We have three CoreAligns, built by Balanced Body, available for private and semi-private sessions as well as CoreAlign trio classes. The CoreAlign is part cardio, part strength, part flexibility training and totally unique! Easy-to-learn exercises on the CoreAlign® emphasize an upright posture and are designed to improve posture, balance and functional movement. The CoreAlign method, developed by Jonathan Hoffman, stimulates core stability muscles to fire in perfect timing while performing challenging exercises, very deep stretches and core-controlled aerobic training. For more information see our CoreAlign page!
The Pilates method of body conditioning is a unique system of strengthening and stretching exercises developed by a brilliant gentleman named Joseph Hubertus Pilates. These exercises are performed on the equipment Pilates invented, some more than a century ago!
Joseph Pilates was born near Dusseldorf, Germany of Greek decent in the year 1883. His father was a prize winning gymnast and his mother was a naturopath—which likely influenced his life's path of pursuing fitness and well-being. He was a sickly child, suffering from a multitude of illnesses resulting in muscular weakness. Determined to overcome his frailties, he devoted his life to becoming physically and mentally stronger. He studied yoga, martial arts, Zen meditation, and Greek and Roman exercises. Pilates called his method of movement "Contrology" or muscle control, to highlight his unique approach of using the mind to master the body. He was so successful in his practice of mental and physical fitness he became a model for anatomy charts by the age of sixteen.
Pilates traveled to England in 1912 to pursue boxing. In 1914 World War 1 broke out and he was interned in Lancaster, England in a camp for enemy aliens. He taught his method to fellow internees and successfully maintained their health through the deadly influenza pandemic of 1918. Legend has it that not one single person in his charge fell ill to the disease! During the latter part of the war Pilates served as an orderly in a hospital on the Isle of Man, where he began working with non-ambulatory patients. Using the only equipment he had, he attached bed springs to hospital beds to assist the movement of the patients' limbs. The staff noticed the patients in Pilates' care improved more quickly than others not using his system. These spring based exercises became the basis for the apparatus Pilates would later design and build.