About
Sri Yogi Chandrakant
Yogi Chandrakant was born on the evening of December 29, 1987 in the village of Haripur Kalan, located in the Dehradun District of the Indian state of Uttrakhand, at the confluence of the seven Ganga rivers and near the famous Saptrishi ashram in Haridwar where Rishis (Babas) have meditated since Vedic times.

Coming from a Brahmin family, and following his family traditions, Yogi was instructed in Vedic Mantra and Tantra Yoga from the age of 8 by his father Guru Sitaraghav Sharan ji Maharaj. His father concurrently enrolled him in the Shri Sanatan Sanskrit Mahavidyalaya school in Saharanpur for him to begin his studies in Sanskrit, Yoga and Astrology. Yogi felt inspired by his father to continue and uphold the Ancient Tradition of Sanskrit and Astrology: the age-old esoteric practices of Tantra-Mantra, a passed-down knowledge which is unfortunately in decline.

In 1999, Yogi enrolled at the prestigious University of Banaras to further his studies in Sanskrit Yoga, Vyakarana and Astrology. He attended class there from the age of 14 to 18 and graduated in 2003. He spent the next four years traveling around India in order to visit as many Yoga schools as possible.

From 2006 to mid 2007, Yogi stayed in the Mani Kut mountains practicing various kinds of Tantric Sadhanas such as Kundalini Yogic Kriyas and several Hatha Yogic Bandhas with Nagas and Sadhus (acetic practices).

Besides Yoga, Yogi also studied under the direction of Akhilesh Yogi between September 2007 and 2008 where he learned Tantra practices and specifically became proficient in Tantra healing.

Between 2008 and 2014, Yogi started teaching intensive Yoga courses and treating with Ayurveda and Naturopathy people coming from all over the globe at Sri Sant Sewa Ashram Laxman Jhula, Rishikesh overlooking the Ganges river.

In 2010, Yogi had the privilege of being chosen to teach classes in front of more than 2000 people during the Kumbh Mela for the International Yog Vedant Seva Kalyan Samiti (Shandilya Yogpeeth) in Haridwar. He then went back to Rishikesh, where he started giving Yoga, Ayurveda and Naturopathy treatments with his Guru ji Dr. Yogi Vijay Rayal founder of the Maun van research center of Yoga, Ayurveda and Tantra. Later on, Yogi Chandrakant went to Maun Van for 3 months practicing Silence meditation. After this period of silence, he was sent by his Guru ji to an orphanage to teach children a variety of Yogas.

In January 2011, Yogi visited Dr. Suresh Thakur, Dean of the academy for Naturopathy & Yoga in Goa. Dr. Thakur encouraged him to enrol for a doctoral programme in Naturopathy at the Gorakhpur School of Natural Therapeutics, which he completed in May 2012. He went on to spend 2 months at the S-Vyasa University of Yoga, Bangalore, where he provided consultations for the students. In November 2012, he and his friend Dr. Hari Kishan established Alakhyog International School for Yoga, Ayurveda, Naturopathy and various kinds of Meditations (www.alakhyog.com).

In March 2013, Prem Baba visited Yogi's school to lecture some 200 international students. Guru ji Dr. Swami Avshesanand, in charge of Geeta Ashrams, also visited the school and delivered lectures in April of that same year. Towards the end of 2013, Yogi travelled to Bangkok and Indonesia to attend conferences, to provide consultations and training (www.jungleyoga.com).

In February 2014, Yogi, alongside H.H. Mahamandaleshwar Swami Dr. Umakantanand Saraswati ji, Sri Anantbodth Chaitanya and Sri Yogrishi Vishvaketu (founder of the World Conscious Yoga Family) lectured at the Sant Samagam Spiritual Conference.

Yogi met many saints and masters around India, among which Yogacharya B.K.S. Iyengar, Swami Ram Swarup ji, Swami Kulwant ji, Swami Shivotma Chaitanya ji, Swami Kamal Das ji, Aacharya Ahkileswar ji maharaj (Vedic Yog Dham) Sri Vinod Giri ji Maharaj, Divine Saint Pujya Sri Swasti ji (Aanandotsav Ashram), Sri sri Hathayogi Mukesh giri ji Maharaj (Jhilmil Gufa, The ancient Cave), Sri Rahi baba ji, Sri Jamuna Giri ji Maharaj, Swami Ravindranand Sarswati ji, Ayurveda Acharya Sri Khilanand Pandey ji, etc…

Yogi teaches at various centres, including:
- Alakhyog International
- Jungle Yoga International
- Siddhi Yoga Institute
- Yoga Adi School
- Shri Sitaram Sharan Dham
- Anandotsav Ashram
- Manav Karma Sansthan Charitable Trust
Expertise
Kriya Yoga, Karma Yoga, Raja Yoga, Ashtanga Yoga, Hatha Yoga, Tantra Yoga, Yoga & Ayurveda, 200-Hour YTT, 300-Hour YTT, 500-Hour YTT, Sivananda Yoga, Spiritually-Oriented Yoga, Yoga Philosophy, Ashtanga Vinyasa Yoga, Ayurvedic health care, Ayurveda Therapy, Chakra Healing, Pranic Healing, Naturopathy, Detoxification, Mantra Meditation, Kundalini Meditation
Images of Sri Yogi Chandrakant
Certificates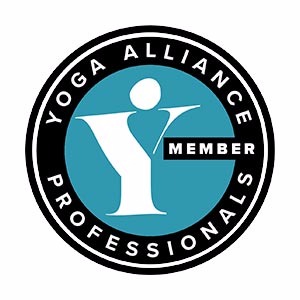 Yoga Alliance Professional
Connect with Sri Yogi Chandrakant