Images of Dfrost Almugar Surf And Yoga House
About Dfrost Almugar Surf And Yoga House
We are highly ranked as one of the top surf and Yoga houses in the whole Taghazout area. You can definitely check that out on our facebook page, Tripadvisor page and our personal review page for Surf & Yoga holidays.
We are professionals
We believe the mixture of being a local and a former corporate person gives the right mix to welcome you in a professional/clean and very moroccan house. Its the stylemix that will make your holiday. After many years of having the business we have been taking all our reviews to heart and constantly improved our business to be able to provide you with the best holiday you deserve!
Healthy/nutritious and delicious food
Food is very important for us. We have been creating a great breakfast buffet with the option to make your own lunch sandwich for the day. Every dinner is freshly cooked with food from our local markets. We spent many hours creating the right mixture between moroccan and european kitchen. There is always a vegetarian or even vegan option and we always try to take care of all allergies. We know its sucks suffering from not being able to eat everything and we truly give our best!
We promise - we treat you all! Tailored packages
We have been creating new packages for you. All our packages have the balance between fun, adventure, active days and our well deserved relaxing moments.We are very flexible with our packages and are more than happy to help you finding the right fit for you. We (the owners) are still answering every single request as we want to stay personal and connected to our guests.
Our aim is to make you feel comfortable and at home and at the same time fill up your mind, body and heart with lots of new experiences and people.
Teamwork
We spent years in finding the right team for our travel destinations and we truly believe the key to success is the real teamwork. We want to give everyone the feeling of being unique and important to our business. We are all the same and play all an important role and that's what we live up on a daily basis.
Our Story
It all started in 2008 when Mo the owner of Almugar Surf Shop/Surf School in Taghazout and Jordy the owner of Dfrost Surf Shop/Surf School in the Netherlands collaborated to create Dfrost Almugar Surf House & Yoga Morocco. After several years the true love story began...Loredana was once a guest in the surf & Yoga house following her passion for surf and nature and meeting Mo the local and owner for the first time. After several holiday later and spending long years living a long distance relationship it was time for a change. She left her corporate live in Zürich and joined the Dfrost team. After two years working in the business In 2013 one of the co-owners decided to go his own way and Loredana took over his part instead.
We share our passion for surfing and worked hard since then to create the perfect holiday destination for you. We built up an unbeatable reputation over the years and are improving our business constantly.
People ask us all the time where does the name Dfrost come from... well we have a very simple explanation for you guys! As most of our travellers come from cold parts of the world in need of sun-fun-warmth and joy they are looking forward to "dfrost". Dfrost from the cold and fill up your tanks with warmth…so come to Dfrost Almugar Surf and Yoga House Morocco!
In 2014 we opened our new destination Villa Surya, the yoga and meditation center as well as "Pure Surf and Yoga" our swiss registered travel agency for surf and yoga holidays online. http://www.dfrostsurfandyoga.com/about-us#sthash.EGn7tk0c.dpuf
Visit Website
Gurus & Experts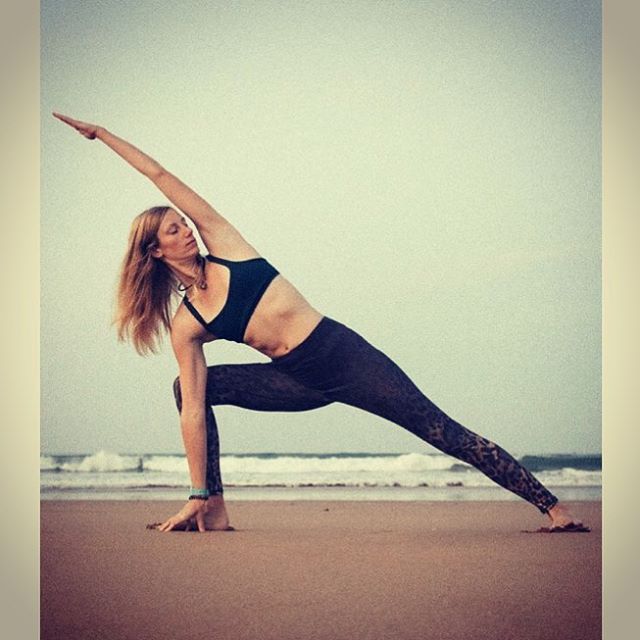 ---
Food
There is always a vegetarian option and we always try to take care of all allergies. We know it sucks suffering from not being able to eat everything and we truly give our best! All our dishes are daily fresh prepared, healthy and fit a sporty lifestyle. We promise - we treat you all! Breakfast In our dining room in the main house the daily breakfast is served, buffet style from 7:30 until 9:00. The breakfast gives many options to pack your own lunch. The lunch is a free option we offer for you. Our breakfast offers classic things as bread, marmalades, chocolate spread, our famous snickers creme, diverse müslis, harty stuff as cheese, grilled vegetables, home made pestos and daily rotating things as msmen, crepes, cakes, fruit salads, eggs and much more. Dinner Six evenings a week (friday excluded) we provide delicious home-cooked dinners. We serve a mixture of traditional moroccan dishes as the Tajine or Couscous and european food. Sunday evenings we serve our famous Sunday BBQ. The Moroccan barbecue – buffet style. Our dinners have a starter, main course (meat and daily a vegetarian option), salad and at least on 3 evenings a desert. There's always enough for second and third helping, so feel free to eat as much as you like!  
Dfrost Almugar Surf And Yoga House Reviews
Popular Centre in Taghazout,