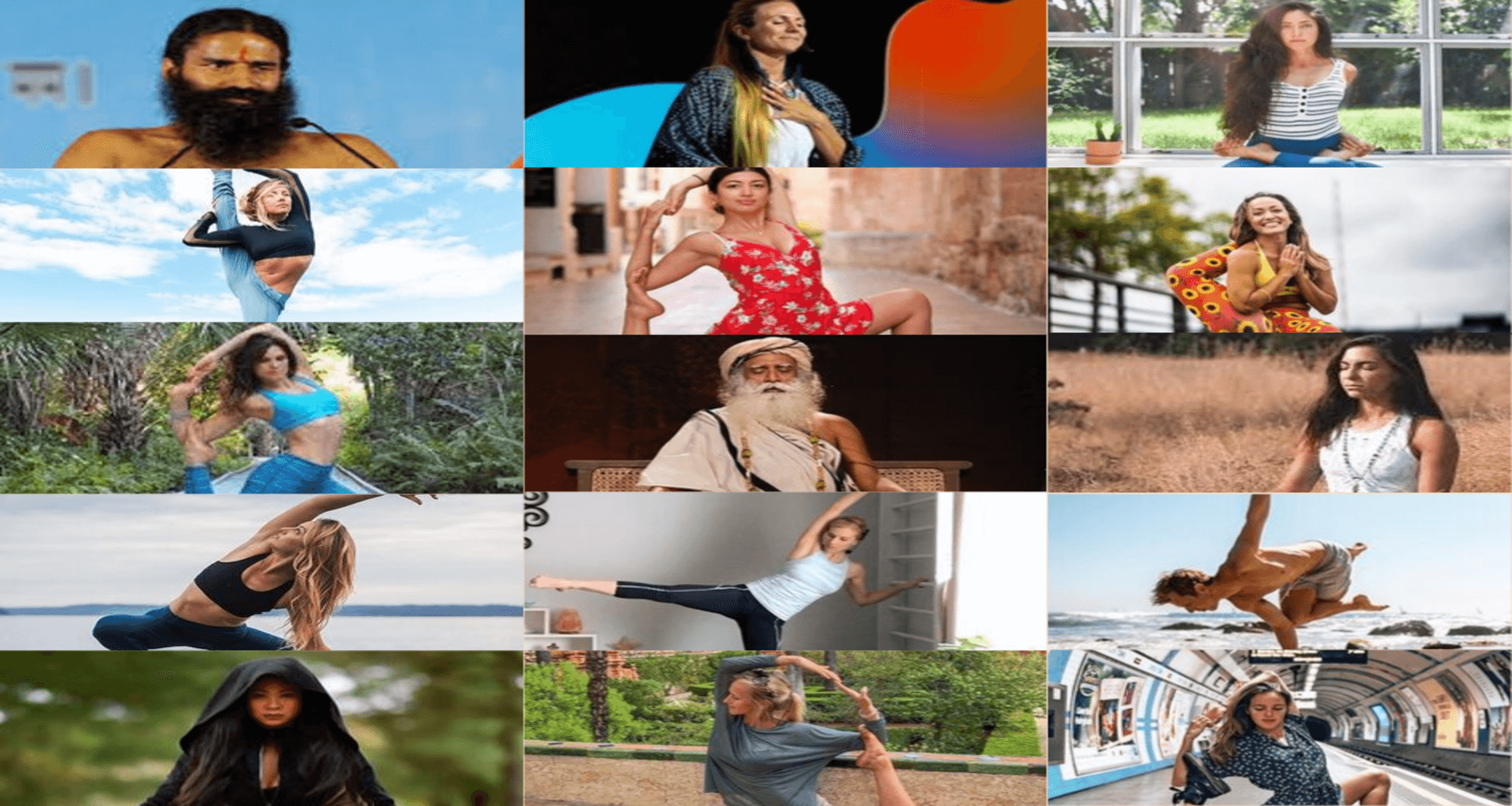 Here's a list of the 15 most influential yogis on Instagram, who are communicating yoga as a synonym for living in the pink. Whether you're looking for inspiration, self-discovery,  rejuvenation, or a yogic lifestyle, these yogis usher it to your Insta feed with life lessons and yoga tutorials. The list here has been curated fetching various blogs on the internet, mooting about in authentic yoga groups on Facebook and the data from Instagram itself.
15- Josh Kramer
Insta handle: joshkrameryoga
Number of followers: 175k
Insta account age: 5-years
Average post engagement: 9659  
Josh Kramer is a 27-year old International Yoga and Handstand Teacher from Auckland, New Zealand. Having grown up in Zimbabwe, Josh moved to New Zealand in 2005 where he developed his passion for yoga. His style meets a unique blend of Iyengar Yoga and Vinyasa flow, emphasizing alignment and integrity in the poses. In addition to his postings and modeling shoots, he also offers online training through his website, using a range of props to ensure that students are able to easily deepen their practice and understanding of classical and nuanced yoga postures. Josh works as a Humanitarian professional, supporting the implementation of programs in developing countries, with the vision of achieving a sustainable world free from poverty and injustice. He has worked with countries across Africa, Asia, and the Pacific.
Reference: https://www.famousbirthdays.com/people/josh-kramer.html , http://joshkrameryoga.com/
14- Sara Ticha:
Instagram handle: Sarahticha
Number of followers: 181k
Insta account age: 6-years
Average post engagement: 12209
Sara Ticha from Vienna is a yoga instructor, teaching since July of 2015. She teaches to those who are new to yoga, or practitioners who want to refresh their yoga basics. Specialized in Vinyasa Yoga, she is now practicing a few times a week in a beautiful old ballet practice room. She says, "Yoga is how you live and the attitude you have towards life. Three years after taking my first yoga class I noticed how much my life has changed, or rather how much I have changed, as a result of my practice. I felt a strong desire to share it with others, started teaching a group of friends what eventually lead to signing up for teacher training. What started as a hobby and a student job turned into a full-time career." She also offers online training through a website: https://www.moviing.co/.
Reference: https://www.facebook.com/pg/saratichayoga/about/, http://www.saraticha.com/yoga.html 
13- Lamise Mansur:
Instagram handle: lamise 
Number of followers: 262k 
Insta account age: 8-years
Average post engagement: 7783
Lamise is from Texas, she started doing yoga when she was 9 & her mother brought home a yoga VHS tape. A multi-talented yoga teacher who has continued to wow us with her incredible skill and strength on and off the mat. Lamise is the ambassador of Alo Yoga. Besides teaching yoga, she loves cooking healthy meals and writes exquisite writings on Instagram, one such is: 
"Some days inspiration flows; 
feeling on top of the world and 
like there is nothing that can't be done. 
Other days it ebbs; 
like sand slipping between your fingers 
you just can't seem to grasp any of it. 
But all of it is fleeting and to 
maintain balance, 
one will eventually pave another path 
into the other. 
And that is the beauty of this life; 
that none of this will last forever. 
So, 
can you love now?"
Reference: https://www.abouther.com/node/5246/people/features/5-amazing-arab-women-bringing-diversity-yoga
12- Ania:
Instagram handle: ania_75 
Number of followers: 346k 
Insta account age: 6-years
Average post engagement: 6314
Ania from London teaches Vinyasa Yoga in Dusseldorf and gives workshops and yoga retreats throughout Germany and Austria. In an everyday life, she's a mom, wife, yoga teacher, interior designer, and a hobby photographer. By harmonizing her passion and creativity, she is dedicated portraying to people, the beauty of yoga. Ania is the ambassador of Alo Yoga. She tells, "What does Yoga mean to me? It is a way to live my life, to feel connected to myself and to nature, to be one with the universe. Yoga is my teacher and my friend, it´s one of the most important and precious experience I´ve done in my life. Yoga shows me the path when I feel lost; gives me lessons, when there are too many questions to answer; gets me centered when the world outside seems to be wrong and destructing. Yoga is my life philosophy."
Reference: http://www.anetayoga.com/
11- Aubry Wiltcher: 
Instagram handle: aubrymarie 
Number of followers: 308k 
Insta account age: 8-years
Average post engagement: 14542