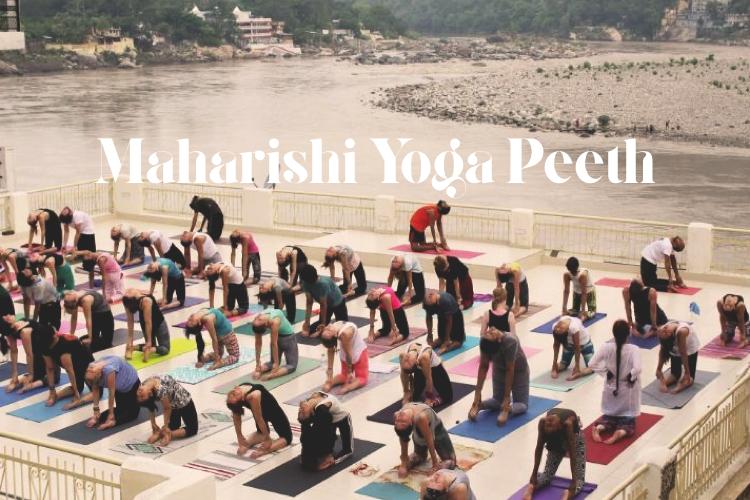 Blessed with the most scenic location in Rishikesh, having a panoramic view of the river Ganga and access to the river bank is Maharishi Yoga Peeth a Yoga Alliance USA and UK certified yoga training centre in Rishikesh.
Maharishi yoga teacher training centre provides traditional, authentic and world-class yoga learning experience mainly in classical Hatha Yoga and Ashtanga Yoga. This yoga training centre has teachers that have more than a decade of yoga teaching experience and who firmly believe and practice the Guru-Shisya (teacher-taught) tradition that evolved in India over centuries.
Siddharth the founder of Maharishi Yoga Peeth is well versed with Sivananda, Iyenger, and Ashtanga Yoga. Yogi Siddharth has won the "Rishikesh Got Talent" and has been nominated for "India Got Talent" in the field of Yoga. His training is mainly known for being about correct alignment, clear communication and correct demonstration. The other yoga teachers at Maharishi Yoga Peeth include Yogi Jagjeet Singh, Yogi Charan, Yogi Vishwajeet, Yogi Neeraj and Yogi Sushant.
Here is what MARLENA MCNAMARA a 200hrs Yoga Teacher Training Student has to say about the centre and Yogi Siddharth
This course was life-changing for me. I can highly recommend Maharishi Yoga Peeth School for anyone wanting to become a yoga teacher or deepen their personal practice and understanding of all aspects of yoga. The small class sizes and all the incredible knowledge Yogi Siddharth shares create a wonderful atmosphere of yoga in the truest sense
To read what other students have to say visit Maharishi Yoga Peeth BalanceGuru Centre Profile
The Centre organizes the following courses
50hrs Yoga Teacher Training in Rishikesh
100hrs Yoga Teacher Training in Rishikesh
200hrs Yoga Teacher Training in Rishikesh
300hrs Yoga Teacher Training in Rishikesh
500hrs Yoga Teacher Training in Rishikesh
The centre also organizes retreats and yoga teacher training in Bali, Goa and Kerala.
If you are interested in knowing more or in booking a spot in the next yoga retreat or yoga teacher training course conducted by maharishi yoga peeth contact [email protected] we will not only help you book a spot in the course but also help you get the best offer.