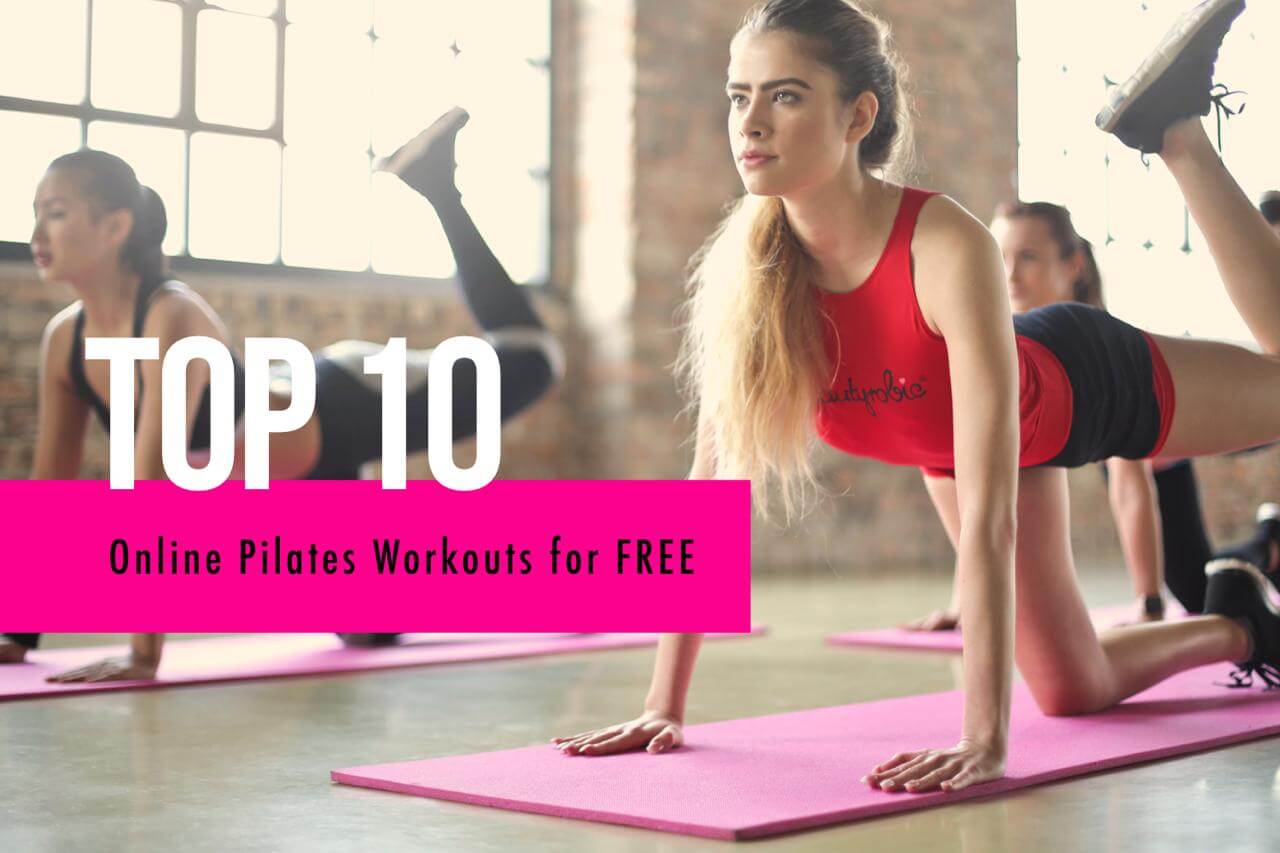 Physical fitness can neither be achieved by wishful thinking, nor outright purchase.
Joseph Pilates he was a true Genius
Before you come up with cocktail of excuses like Pilates is not for me, Pilates can only be done in a studio or Pilates is not intense enough listen there is NO OTHER I repeat NO OTHER form of systematic, injury averse form of exercise that can make you cry like a baby and give you core an intense workout in 45 mins or less that too without any weights and resistance bands.
By now you must have already bing watched "THE MONEY HEIST", taken good care of your laundry, fed the pet and are ready to sweat it out but, going out of the house might not be the best idea or might not even be possible IN TIMES LIKE THESE. So we have made a LIST OF TOP 10 pilates workout videos that you can follow at home from some of the best creators and that too by paying absolutely nothing yes and totally FREE.
**If you are looking for gentle morning pilates workouts then scroll right down to the bottom.
SO GET IN THE ZONE AND GET MOVING!!!
1. Boho Beautiful's Core Pilates workout
Time : 14:38 min
Juliana 15 mins core pilates workout shot admits breathtaking landscape of snow and the flowing river is great for all stuck at home. After this workout your Abs will feel the pain every time you so much as giggle even so it's best to avoid stand up comedy for the day.
Don't forget to BREATH while watching the video as it is fast paced.
2. FitnessBlender Pilates Lower Body Workout
Time : 35:34 min
This workout starts slow and gives you the opportunity to get warmed up but, as soon as Kelli switches into high gear she will make you sweet. Her sequence of lower-body moves that is clamshells and traveling hip bridges are tightly spaced and will make you drip.
If you are using a laptop before you start the Online Pilates class make sure to place it properly as this is a 35 min video.
3. POPSUGAR Cardio Pilates Total Body Workout
Time : 44:16 min
Lisa Corsello, a Pilates guru and the founder of Burn Pilates studio, San Francisco's leads this workout session. She has incorporated the 3 & 5 pound dumbs into the workout and a few cardio routines like the mountain climber to dial up the burn. There are also easier modifications which you can follow if you are new to Pilates.
By the end of this 45 min workout feel free to practice Shavasana for as long as you like or put simply sleep on your mat your body deserves the rest.
4. POPSUGAR Workout to Tone Your Abs, Butt, and Arms
Time : 25:09 min
A 25 min abs, butt and arms toning workout but Amy Jordan. Though the workout has not been designed to make you drip it does work hard on your guts, hamstrings, thighs and fires up your core. The workout is moderately paced and the switches from one routine to another are smooth.
5. POP Pilates for Beginners - Total Body Workout
Time : 28:43 min
With more than 12 million views and 80,000 Likes this youtube Pilates Workout Video by Cassey Ho is a vintage (shot back in 2011). This is the video you should start with if you are new to pilates consider this video as Pilates 101, it's all about lateral breathing, posture and form.
6. FitnessBlender Restorative Yoga Pilates Workout to Improve Mood and Circulation
Time : 14:14 min
I am sure you are aware of the similarities between Yoga and Pilates this online pilates class by Kelli is all about the blend. The entire workout flows well and it even incorporates poses like the classic yoga Warrior 2 and bicycle crunches.
It is a great workout to improve blood circulation and overall mood. At the end you feel flexed and strong.
7. The Live Fit Girl The perfect 20 Minute Pilates Workout
Time : 18:34 min
Be Graceful, be fluid and be strong. This online pilates workout by Deanna Dorman from the The Live Fit Girl is a quick 18 minutes pilates flow workout with EDM music and neon colours in the background.
8. Trifecta Pilates Full Length Mat Pilates Class
Time : 55:05 min
Beth Sandlin the founder of Trifecta Pilates takes you round a full length pilates class. After a long warm up session you are guided to perform classic Pilates moves, like the Roll Over, Corkscrew, and Teasers and if those sound like cocktails to you then better google them before starting this pilates online video.
Don't judge this video by the background the workout is legit.
9. Adidas Gentle Pilates Flow
Time : 08:21 min
A gentle 8 mins Pilates Flow workout lead by Isa Welly curated by Adidas is perfect for the morning routine. You will come out stretched, oxygenated and strong ready to work from home and conquer everything thrown at you.
10. Gentle Morning Pilates Routine
Time : 11:58 min
One more Gentle Pilates Flow workout this one led by Robin Long from The Balanced Life Pilates. Perfect to start the day especially those days where you want do nothing but chill. The entire Online Pilates workout can be done while seated on the mat or carpet.