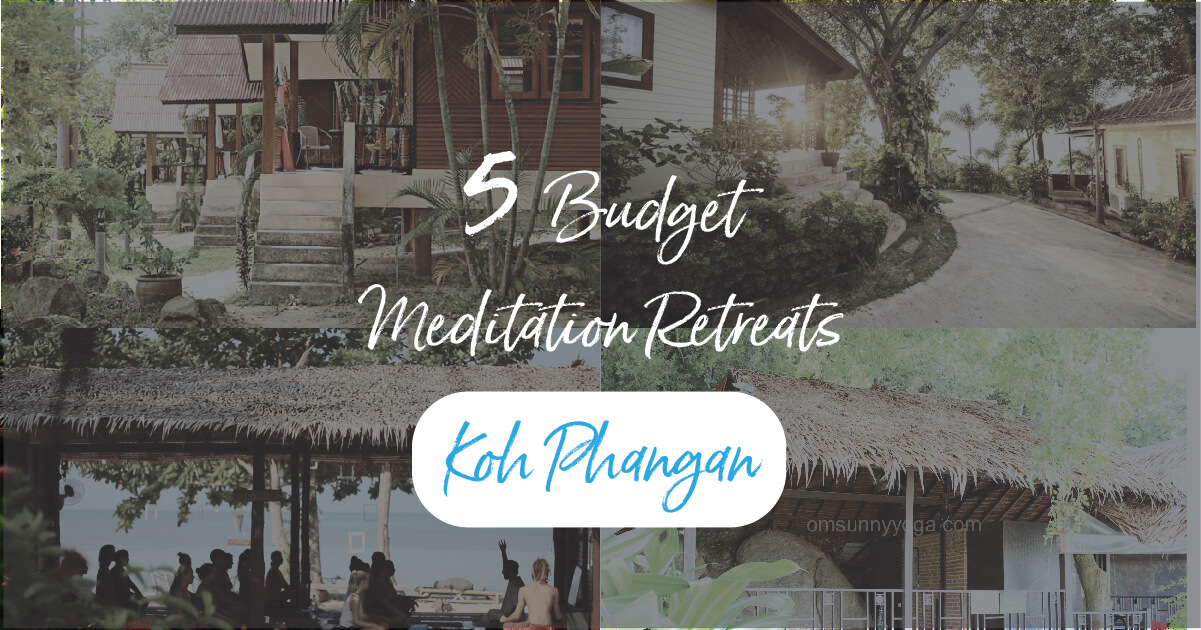 If you ask Generation X (1970's) they will tell you that Koh Phangan was a pristine beach paradise. Though the innocence and remoteness of the Island is long gone due to the famous full moon parties but there is a lot more this Island has to offer. Koh Phangan due to the effort of the locals and the international community is getting famous as the go to Island to get into shape mentally, physically or spiritually. 
Experience meditation in a private cave, experience solo retreats in complete darkness in a forest, meditate on a private beach and much more. April to June are the quietest months and there are a lot of Meditation & Yoga retreats happening on this Island. If you are looking for a budget meditation retreat to tame your money mind and cleanse your soul then we have got the perfect list to get you a meditation retreat in Koh Phangan. The list of 5 budget meditation retreats in Koh Phangan below has been sorted by popularity taking into account quality and quantity of reviews and web traffic.
1- Samma Karuna Vipassana Budget Meditation Retreat
Samma Karuna Awakening and Healing School nestled amongst the palm trees, beautiful beaches, and jungle landscapes of Koh Phangan. Running throughout the year at Samma Karuna are Pre-Vipassana courses along with Yoga and Qi-Gong to leave body and mind just in the perfect place to take the best benefits of a Vipassana retreat.
The most famous 6 Days, 5 Nights Pre-Vipassana Retreat offered by Samma Karuna included following
Yoga class twice a day

Introduction to Vipassana and daily qigong sessions

One to One interviews with a senior teacher to guide you through the program

OSHO Dynamic and active meditations plus insightful lectures and exercises

3 Thai massage sessions, complementary bag, and introduction booklet

Transfer service from the pier

5 nights accommodation
This course is suitable from completely beginners to very experienced Vipassana meditators. Along with vipassana retreat the centre also offers 6 Days Amazing Multi-style Meditations and 6 Days Celebration, Social Meditation, and Yoga Retreat.
Location: Koh Phangan, Thailand
Link To: Samma Karuna Budget Meditation Retreat
Avg cost luxury yoga retreat per day: US$ 57 
2- LaBudhi Budget Meditation Retreat