Working Hours
Monday

00:00 - 23:59

Tuesday

00:00 - 23:59

Wednesday

00:00 - 23:59

Thursday

00:00 - 23:59

Friday

00:00 - 23:59

Saturday

00:00 - 23:59

Sunday

00:00 - 23:59
About Aayaa Yoga Goa
All About Yoga And Ayurveda (Aayaa) located far from distractions and noise, near Patnem Beach the land of pristine beauty, sunny beaches in the South of Goa. Aayaa Yoga Teacher Training Centre mainly offers a multi-style course which provides immense knowledge of various styles like Vinyasa, Yin, Aerial, Hatha and Ashtanga. Aayaa Yoga is based on Indian yogic tradition & customs and caters to the gluten-free and vegan diet. The Centre also has representation in 3 other stunning locations - Bali, Rishikesh and Pushkar.
Visit Website
Packages (6)
1. Yoga Holidays Goa
There is no special prerequisite to join the course. Immense interest in Yoga and Meditation is all that is required. Anyone who is interested is welcomed to join the course at Aayaa Yoga Goa. It is essential for you to provide an enormous commitment to learning during the course. Aayaa Yoga customizes the course as per the learner's abilities and skill levels. This would ensure it would be a delightful experience to both beginners and the experienced individuals. It is imperative for you to believe the goodness of yoga to unleash the immense benefits. Aayaa Yoga Teacher Training Centre ensure to provide a serene environment to allow you to practice comfortably.
30 EUR
(1 Night)
2. 100 Hours Hatha Ashtanga Vinyasa Yoga Teachers Training
Hatha Vinyasa is a combination of the most effective aspects if yoga put together in one single course. This is a 100-hour course which includes meditation and meditation techniques, Shatkriya (theory and practical), Mantra chanting, Anatomy and its application in yoga, Hatha Yoga, Ashtanga and Vinyasa Flow, Yogic philosophy, and Ayurveda. Along with this, interactive lessons will be combined with the practice of different levels of yoga asana. When students practice these asanas, they also learn their proper explanation and benefits. Aayaa Yoga Teacher Training Centre has brought this cumulative course to the people in the aim of making better teachers and learners.


900 EUR
(12 Days)
3. 100 Hours Aerial & Yin Yoga Teachers Training
Aerial Swing Yoga is one of the challenging aspects of yoga that is taught here at Aayaa Yoga Teacher Training Centre with precision. Aerial and Yin is a 12 day, 100 hour Yoga Teacher Training Course from Aayaa Yoga Goa. Towards the end of 12 days, students will be familiar with the practice of asana, learn the methodology for teaching and also discover the philosophy of yoga. This is one of the best ways to engage in yoga and make it a habit. Although the duration is less, this course has added benefits to every student. They learn all the important ethics involved in yoga and its teaching. This is prudent for them to pursue as a trained and qualified yoga teacher.
900 EUR
(12 Days)
4. 200 Hours Traditional & Modern style YTTC
Aayaa Yoga organizes a 200-hours yoga traditional & modern style with emotional detox teaching training program for students. This is solely based on a multi-style training method. This means it is a structured combination of several aspects of yoga practices. The multi-style approach will include Hatha yoga, Yin yoga, Vinyasa yoga (dynamic flow), Ayurveda, Aerial, Ashtanga and many more. These methods are all based on the ancient tradition of India. In this approach, students also get the opportunity to choose a method to pursue their teaching in the future. Any of these ways can be followed and taught by them to other people.


1600 EUR
(24 Days)
5. 50 Hours Aerial Yoga Teachers Training
The aerial teacher training course is also light yet detailed way of learning yoga quickly. Aaya Yoga Teacher Training have laid down the benefits of Aerial training and created this course to give students the ultimate relaxation. This is the best way to have a good time and learn many things about yoga too. It involves a lot of stretches and swings that excite plenty of people. They will just love learning with us and also getting certified simultaneously. This is a natural way of altering a person's lifestyle to get relief from all kinds of pain. Aerial teacher training is a creative 50-hour course that can be taken up by anyone. This course aims to give them exposure to the basics of Aerial yoga, the practice of asana, feeders on human anatomy and also to yogic philosophy and physiology. Most importantly it teaches them the ultimate joy of life that is to smile. It takes away pain and puts them in a better zone. This instigates a positive change in themselves. It encourages them to teach more and spread knowledge of Aerial yoga. This will surely benefit a lot more people through our students. That is the ultimate aim of the professionals at Aayaa Yoga.
600 EUR
(7 Days)
6. 50 Hours Yin Yoga Teachers Training
Yin teaching training at Aayaa Yoga is created to give the students great convenience despite the time constraints people have. This is one of the best ways to take break from the busy schedule. It is a sensual method of teaching yoga that reflects on deep calmness and relaxation. This helps in stimulating the meridians and vital organs present in the body. This is done by inducing an intense stretching regimen. Important properties like cushions, balls, tiles are used to give a better definition while practicing the asana. This is based on a principle which is engaging fully into the practice to remove all the emotional blocks. This in turn helps in removing the physical blocks too.
600 EUR
(7 Days)
Gurus & Experts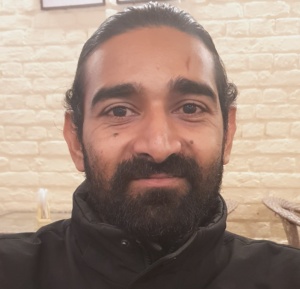 ---
List of services, treatments, health care programmes offered
Aayaa Yoga Teacher Training Centre offers the following services:
1- Yoga Teacher Training
2- Yoga Holiday
Accommodation
Aayaa Yoga Teacher Training Centre have all kind of rooms' available including single and twin bed, ashrams – the place where you feel the liveliest, yoga halls for you to practice yoga with all your fellow mates living in the ashram, swimming pools etc. 

Aayaa Yoga Centre comes equipped with
Two yoga halls – fully equipped with yoga mats, props, music system, speaker and LCD projector
Shiva shala
Shakti shala (Dedicated to aerial yoga and more dynamic styles)
Rooms (Single/Twin/Triple) that can accommodate 25 participants
Chill out sitting areas
Spacious dining area
Reception/lounge
Admin block
Prepaid Laundry Service
Small Library
Rooms come equipped with
Private bathroom with western toilet
Comfortable mattress and pillow
Blankets
Toilet paper
Regular housekeeping
Food
It is rightly said that our mind, body, and soul are shaped by the kind of food we have. Keeping this in mind, a great deal of care has been taken by Aayaa Yoga Teacher Training Centre regarding food management. The centre have chosen the food as per the requirements of the yoga practitioners. Keeping in mind the nutritional values and following the guidelines of Ayurvedic science, Aayaa yoga have prepared a wide spread of Sattvik and Rajasik food which satisfies not only the taste of tongue but also the soul and mind.
Breakfast - Fruits, Yogurt/Milk/Soya milk, Sprouts, Porridge, Oats, Bread, Cereals, Quinoa, Pancakes, Poha, Vermicelli, Tea/Green Tea/ Herbal tea
Lunch - Fruits, Rice/ Pulao, Chapatis(Indian Breads), Different variety of vegetable curry, Lentils (Dal), Chutney, Raita, Curd
Dinner - Soups, Pulao/ Rice, Chapatis, Chutney, Dessert, Different variety of vegetable curry, Lentils (Dal), 
How to Get There
By Air: You can reach Palolem by taking a taxi comfortably on your own in just 1 and a half hour. You can even avail public transport to reach Aayaa Yoga Goa.
By Train: You can reach Margao and Canacona easily through the train. Margao is almost 40 minutes away from Palolem and Canacona is just 5 minutes away. You can get a taxi from both places easily to reach Aaya Yoga Teacher Training Centre.
By Bus: You can reach Margao easily from Mumbai. From there, you could take a taxi to reach Palolem.
Popular Centre in Goa, Goa