Images of Ashiyana Yoga Centre Goa
Working Hours
Monday

08:00 - 20:00

Tuesday

08:00 - 20:00

Wednesday

08:00 - 20:00

Thursday

08:00 - 20:00

Friday

08:00 - 20:00

Saturday

08:00 - 20:00

Sunday

08:00 - 20:00
About Ashiyana Yoga Centre Goa
Located on the beautiful and unspoiled Mandrem Beach in the very north of Goa is Ashiyana Yoga Teacher Training Centre. Set amidst abundant, tropical flora and fauna, it has been designed as a deeply nurturing space where you can relax your body, calm your mind, and awaken to your inner peace of being. Ashiyana is the on-going realization of the desire to create a spiritual home. In its highest expression, this is an opportunity to meet others in the heart, beyond fear and thought. Ashiyana retreat centre brings guests from all over the world and a group of local staff and foreign teachers and therapists who together make up the Ashiyana community. Ashiyana Yoga Teacher Training centre offers Yoga Retreats, Ayurveda Treatment and Yoga Teacher Training Courses.
Visit Website
Packages (34)
1. Chakra Yoga Training / Immersion
This Chakra Yoga Training / Immersion is designed for both Yoga Teachers and Practitioners to get re-inspired by your own presence and to re-awaken all of your seven Chakras. Fusing elements of Yoga & Qi Gong, we take you on a journey through the Chakras, activating our Life Force Energy from within to eliminate and reveal our true self.
2. 14-day Juice Cleanse Programme
The 14-day Juice Cleanse Programme begins with an initial consultation provided by our on-site Naturopath Doctor. This is an in-depth exploration of your general condition, medical history, diet and lifestyle, mental and emotional state, plus any conventional treatments that you may be taking. A bespoke treatment plan is then formulated that will address all areas of your life, with the intention to provide your body with the optimum chance to heal itself. The treatment plan may include advice on diet, lifestyle, exercise, herbal medicine, Ayurvedic treatments, and/or other suitable remedies.
1100 EUR
3. 7-day Juice Cleanse Programme
The 7-day Juice Cleanse Programme begins with an initial consultation provided by our on-site Naturopath Doctor. This is an in-depth exploration of your general condition, medical history, diet and lifestyle, mental and emotional state, plus any conventional treatments that you may be taking. A bespoke treatment plan is then formulated that will address all areas of your life, with the intention to provide your body with the optimum chance to heal itself. The treatment plan may include advice on diet, lifestyle, exercise, herbal medicine, Ayurvedic treatments, and/or other suitable remedies.
600 EUR
4. Soul Bodywork
Creating a Sacred space through the invocation of healing energies and active listening, where many therapies merge into an essence of Mindful touch, offering an experience like no other. A fusion of different therapies that work at the spiritual, mental, emotional and physical level with the aim of treating the body as well as changing negative concepts and belief systems, creating openings for emotional release. The process can merge different Bodywork Techniques such as Shiatsu, Ayurvedic massage, Swedish, Deep tissue, Zen Thai massage, Reflexology, Trigger point Therapy & energetic healing work as Reiki, Shamanic Healing and Light language. All these are integrated through the lens of Shamanic processing.

(120 mins)
5. Therapeutic Massage
This holistic treatment views the individual as a whole; simultaneously focusing on unwinding physical tension and also any energetic trauma that may be stored in the body. The therapist will work with you regarding particular chronic pains or injuries and together you can move towards a state where the body begins to heal itself. Through a consultation the therapist will aim to ascertain the cause of any symptoms, based on Physiological, Energetic and Structural meridians, rather than just treating the pain site. This work can be combined with a personalised yoga practice and/or simple exercises to help continue the therapeutic process. This is a body-wide approach that includes harmonics, manipulation, fascial release and osteopathic Thai techniques. The treatment works from the superficial, structural muscular level through to the organs, and addresses the Sen Energy lines that travel the length of the body. Oils and balms may be used in this session.

(120 mins)
6. Rebirthing (gates Method)
This treatment is a unique energy work to help you go deeper into working with your emotions. The "gates" are a series of acupressure points, which correspond to the key emotional holding areas. When used by a skilled therapist in conjunction with Rebirthing (which charges the body with surplus oxygen), these gates act to stimulate integration of old, withheld patterns and emotions.

(120 mins)
7. Ayurvedic Bliss Therapy (abhyanga, Shirodhara & Svedhana)
This traditional Ayurveda package combines three therapies: Abhyanga, Svedhana, and Shirodhara. Bliss Therapy significantly reduces physical, mental and emotional disharmony brought on by stress, anxiety, depression, insomnia, hypertension, physical stiffness and weakness, and also balances Vata and Pitta (mental/emotional agitation) doshas. You will arise from this treatment feeling completely rejuvenated.

(120 mins)
8. Holistic Yoga Therapy (hyt)
Holistic Yoga Therapy is the signature treatment that we offer at Ashiyana. With one-to-one yoga-based therapy sessions, the client can gain a deeper understanding of their physical, mental and emotional wellbeing, and work with the therapist to create a bespoke practice to take away. This is a great opportunity to progress along the yogic path in the traditional way that yoga was taught in the Indian ashrams.
10000 INR
(120 mins)
9. 200hr Yoga Teacher Training (bookings After 1 Month Of Enquiry Date*)
At Ashiyana, we believe that the most important aspect of teaching today is that you are able to express yourself from an open heart, discovering your inner peace and therefore having the capacity to truly give of yourself. We wish to create self-empowered teachers, who teach intuitively instead of merely following our or someone else's ideas.
2900 EUR
(28 Days)
10. Ayurvedic Consultation (to Detect Underlying Health Issues)
Let your healing journey at Ashiyana begin with an Ayurvedic consultation. Ayurveda is a natural healing system that has been successfully practiced in India for over 5000 years. This medical tradition states that each person's path toward optimal health is unique, because each individual is unique. The healing programmes we offer at Ashiyana are based on effective, time-honored principles, which focus on understanding your particular body-mind constitution and the unique nature of your balance/harmony. Each individualsed programme is formulated by our on-site Ayurvedic Practitioner, Dr. Yamuna, and is determined by an in-depth initial consultation. Your healing programme may include lifestyle modifications, dietary recommendations, herbal remedies, sound therapy, massage therapy, and other natural therapeutics offered at Ashiyana by our highly skilled staff. The goal of all Ayurvedic programmes is to create balance so that your body's own natural ability to heal itself can be restored/empowered.

(30 mins)
11. Ayurvedic Head Massage
An energising shoulder, neck and head massage performed with the client sitting upright, with the therapist focusing on the upper back and head. Cold-pressed coconut oil is used, which aids in improving the vitality of the hair and scalp. The benefits of this massage include; alleviation of stress, stimulation of the lymphatic system, stimulation of hair growth, improvement in concentration and relief from migraine pain.

(30 mins)
12. Ayurvedic Foot Massage
Ayurvedic foot massage helps to detoxify the body, balance the emotions and improve blood circulation. This massage begins with foot cleansing and application of aromatic lotions made from herbs. After the feet have been dried, the therapist uses a series of sweeping movements and pressure points, to stimulate the flow of energy in your body. This treatment helps to treat sleepiness, improve blood circulation and can aid eyesight.

(45 mins)
13. Yin Yoga Teacher Training
Yin Yoga is becoming increasingly popular; perhaps as a reaction to the ever increasing busyness of life, fast moving technology, and other stressors, and it is a perfect balance to the more dynamic "Yang" Yoga practices. It is slow, meditative and mindful; a chance to press pause and soften into the moment. Most Yin poses are floor based, held between 1 and 20 minutes, and they allow us to explore the resistance points in our practice and all their influences; from muscles, soft tissue and neural networks, through the breath to the emotions, awareness and states of consciousness.
1200 EUR
(50 hrs)
14. Esalen Style Bodywork
Esalen is the ultimate stress buster! The massage starts with the head and face, which releases key points where stress is stored. The body is then prepared to receive luxurious and soothing strokes. Esalen Massage works with gentle rocking of the body, passive joint exercises and deep structural work on the muscles and joints, together with energetic balancing of the body.

(60 mins)
15. Alchemy Of Touch
This is a unique, divine treatment performed on a table with Indian oils. It helps your body to deeply relax by soothing and releasing any physical and emotional disturbances. The session includes a number of massage techniques: Deep Tissue in Motion Rebalancing, Joint Mobilization Technique Assisted Yoga Stretches, Holistic Massage, Energy Work, and Fluid Touch. This style uses rhythmic spinal movements to open the muscles in the most effective way, providing space for the nerves and helping the body to restore its natural flexibility, from where it can heal and rejuvenate itself. These wave-like movements allow energy to vibrate through the body, improving fluidity and oxygen flow.

(60 mins)
16. Abdominal Massage
The body's internal organs are often overlooked and go untouched in our day to day lives and in treatments, yet in many ancient (and now modern) therapies, they are viewed as more than just functional components of the body. Holding tension and emotions, the organs are an essential part of the holistic functioning of any organism. A deeper understanding of the gut in particular and its mass of neural tissue, (filled with important neurotransmitters), reveals that it does much more than merely handle digestion or inflict the occasional nervous sensation. The little brain in our innards, in connection with the big one in our skulls, partly determines our mental state and plays key roles in certain diseases throughout the body. Based on Traditional Thai Massage and Chinese Chi Nei Tsang, this treatment will address the 5 elements of the visceral body in the thorax and abdomen and release the tension and pressure of the surrounding muscles and ligaments.

(60 mins)
17. Deep Tissue
Deep tissue massage helps to ease tense and stiff muscles and help regain muscle flexibility. This treatment helps to release any knots in muscles throughout the entire body. An all-encompassing, circulatory oil massage that relieves specific areas of stress and tension. Furthermore slow, yet deep pressure is applied to tight areas and knots in the muscles to release crystallized lactic acid held within these areas.

(60 mins)
18. Cranio Sacral Therapy (cst)
The Cranio Sacral System is a physiological system that exists in humans and all animals possessing a brain and spinal cord. Within the Cranio Sacral System is the cerebrospinal fluid that moves in a slight, but perceptible, tide-like manner. By using a gentle, light touch, this fluid becomes more rhythmic and balanced, and the central nervous system is restored. This system's formation begins in the womb and its function continues until death. The system includes the bones of your skull, face and mouth, (which make up the "cranium") and extends down the spine to the sacrum. An imbalance in the Cranio Sacral System can adversely affect the development and function of the brain and spinal cord, which can result in sensory, motor and intellectual dysfunction. By complementing the body's natural healing processes, CST is increasingly used as a preventive health measure for its ability to bolster resistance to disease, and is effective for a wide range of medical problems associated with pain and dysfunction.

(60 mins)
19. Stress Pattern Release
Stress Pattern Release could offer you ways to rebuild your emotional, mental and physical health. Discover and release the habitual patterns that do not serve you any longer through various techniques like; tremor releasing, touch, energetic rebalancing, constellation work, kinesiological muscle testing and belief repatterning. Recommended if you have been dealing with: occasional or regular bouts of anxiety, worry or gloom encounter periods of high stress intense sadness or emptiness / loneliness (chronic) physco-somatic aches and pains feelings of tiredness, burn out difficult work-, family- or other interpersonal relationship issues allergies

(60 mins)
20. Reiki Healing
A meditative practice that reduces stress and relaxes the body and mind deeply. It was rediscovered by Japanese Buddhist and Christian scholar of theology, Mikao Usui, around 1921. Reiki is the combining of universal energy with individual energy to open pathways of healing. Reiki treatments work by dissolving or eliminating toxic energy and substances from many levels of one's being, whether it is physical, emotional, or mental. This works to strengthen the harmonic flow of energy within the body. This energy healing method involves placing the hands on or just above the client's body in order to align chakras and bring healing energy to organs. The practitioner, trained to access and serve as a channel for the life energy, uses a passive touch that some clients experience as warmth or tingling. The hands remain in position for three to five minutes, alternately covering ten to twelve positions over the body. With a single treatment you can experience a deep relaxation and well-being in both body and mind. For releasing deeper issues or tensions, a "Healing Detox" program with daily sessions for four days or more is recommended. It can have a therapeutic focus and may include crystal healing.

(60 mins)
21. Ayurvedic Abhyanga Massage
A deeply relaxing and rejuvenating experience, this is the traditional Ayurvedic whole body massage. The oil that is used is decided according to your Dosha. The treatment uses long, soft and rhythmic strokes from one or sometimes two people massaging at the same time. The benefits of regular Abhyanga massage include; increased circulation, nourishment of the tissues, improved skin texture, lubrication of joints and better sleep. Abhyanga treatment is the best way to control and balance Vata* in the body. (* Vata is one of the Doshas according to Ayurveda relating to Air/Space elements)

(60 mins)
22. Ayurvedic Aroma Therapy Massage
Aromatherapy uses the purest plant essence in the form of organic essential oils, which are extracted from various parts of plants, fruits flowers, bark, roots, or resin. Essential oils contain dozens of powerful complex natural chemicals that have beneficial properties. Due to the diversity of essential oils and their individual therapeutic properties, the range of benefits and effects of Aromatherapy is wide ranging. Our therapists have a holistic approach to client consultation. This provides the information necessary to select the appropriate essential oils for the maximum therapeutic benefit. The selected essential oils are blended with a carrier/base massage oil to create a unique mix for each client´s individual needs. This Aromatherapy blend is usually applied to the skin with traditional body massage.

(60 mins)
23. Shirodhara Treatment
Shirodhara is a simple, yet profound treatment that works specifically on balancing and stabilizing the activity of the mind. Warm, Dosha-specific oils and herbs are continuously streamed over the Ajna Chakra, (third eye), taking the participant on a journey deep within. Shirodhara is used for the treatment of sinusitis, neurological disorders, insomnia, tension headaches and premature graying of the hair.

(60 mins)
24. Svedhana
Relax, unwind and gently purify the body after your Shirodhara treatment in Ashiyana's beautiful hammam (steam bath). Steaming allows the medicinal properties of the (Ayurvedic) oils used in our treatments to penetrate deeper into the tissues, relax the muscles and gently cleanse the sweat and lymphatic channels of the body.

(60 mins)
25. Ayurvedic Khizi Treatment
In Khizi, medicated boluses are used for fomentation (application of hot moist substances to the body to ease pain). Herbal powders are wrapped in a cloth pouch and then applied to the body. This is followed with light massage and a steam bath.

(60 mins)
26. Ayur Balance Massage
Ayur means 'life'. The massage is an integration of ancient Indian tradition and wisdom combined with a modern scientific approach to the body, mind and emotional wellbeing. A variety of techniques will be used; massaging with hands, fist, fingers, thumb, knuckles, forearm and elbow. The work revolves around releasing hidden tensions, removing stress, detoxifying the organs and tissues, bringing flowing circulation to body, opening up tight & stuck muscles and tissues, releasing the joints, bringing more prana and vitality.

(60 mins)
27. Ayurvedic Yoga Massage
Ayurvedic Yoga Massage is a unique style of massage that combines deep tissue massage with coordinated breath work and yoga style stretching. The session is performed on a mat for free movement and flow. These techniques incorporate the use of the hands and feet as tools for massage. The utilisation of the feet allows for deeper and more thorough pressure through long and graceful strokes. This unique comprehensive approach to the body dissolves physical and emotional blocks, helps eliminate toxins, promotes correct posture, improves respiratory patterns, enhances energy levels, and leaves the receiver with a profound sense of wellbeing.

(60 mins)
28. Holistic Elixir Programme
This programme has been created to allow you to immerse yourself into a deep and tranquil state of relaxation and rejuvenation over a few days of your stay. At the beginning of your programme, you will have a consultation with your therapist, followed by your first Holistic Yoga Therapy session. The following days will include a combination of massage, yoga (meditation, pranayama) and general lifestyle advice.
235 EUR
(7 Days)
29. Urban Antidote Yoga Rejuvenation Retreat
The key to this retreat is the creation of your own personalised programme. This will involve a consultation with one or more of our Yoga Therapists, who will listen carefully to you and guide you through your personal programme, which includes yoga classes, yoga therapy sessions, dietary suggestions, meditations and massages. Our intention is that you obtain the maximum benefit from the retreat, and also leave with a clear understanding of better lifestyle choices to support your inner peace of being.
305 EUR
(7 Days)
30. Ayurvedic Siddha Marma
This treatment includes a full body Ayurvedic massage combined with a head massage. Specific pressure is applied to various marma (energy) points along the body. The marma points are the main focus of this ancient type of bodywork. According to Ayurveda, there are 107 marma points in the body, each of them referring to the junctures or meeting points of the four organic principles, defined in Ayurveda as: muscles, vessels, ligaments, and joints. By stimulating the activity of the marmas using the four organic principles, the entire body-mind is invigorated. A great massage that helps to release deep-seated toxins from lymph and muscles, leaving you completely relaxed and rejuvenated. The therapists use warm sesame oil, olive oil or medicated oils. Specific oils are chosen according to prakruti (nature), psychosomatic constitution and particular conditions.

(75 mins)
31. Swedish Massage
Swedish massage is more commonly known as "traditional" massage. In the 1820s, a Swedish doctor, Dr. Per Henrik Ling, developed the first modern method of massage through his study of physiology, gymnastics, and massage techniques borrowed from China, Egypt, Greece, and Rome. The techniques that are used in Swedish massage include long, gliding strokes, kneading, friction, tapping, and shaking motions; all applied in the direction of blood returning to the heart.

(90 mins)
32. Zen Shiatsu
Based around the Chinese Meridian System, this is an in-depth healing art which shows us how we can use Ki (life-force) to keep our bodies and minds in a state of equilibrium. Shiatsu is more than a simple massage. It is a therapy that rebalances the physical, emotional and energetic bodies. It works through acupressure on specific points along the body and the energetic meridians. This pressure can be applied with fingers, hands, forearms, elbows or feet. Stretches can also be used whilst applying pressure to specific points, establishing the natural and healthy functions of the person. All these techniques are used to re-establish the energetic level of the body, regulate and strengthen the functioning of vital organs, and to remove tensions and blockages. It also helps to treat all the osteo articular, muscular, lymphatic, glandular and circulatory systems. Shiatsu is great way to relax, relieve tension, treat back pain, headaches, lower back and cervical pain, fatigue, depression and emotional problems.

(90 mins)
33. Thai Yoga Massage
Thai Yoga Massage is an interactive manipulation of the body using passive stretching and gentle pressure along energy lines to release blockages, offering an ultimate relaxation. This treatment starts with a consultation for the therapist to understand about any imbalances that may cause you discomfort. This ancient form of massage dates back to the time of Buddha and is a cross between shiatsu, acupressure, and yoga.

(90 mins)
34. Ayurvedic Constitution (to Determine Body Type; Dietary Advice)
In this in-depth session, our resident Ayurvedic Practitioner, Dr. Yamuna, will diagnose your body constitution, or 'prakriti', based upon your own distinct balance of the three Doshas. Every individual has a unique composition of these energies, with most being either singular dominant (vata/pitta/kapha) or dual dominant (vatapitta/vatakapha/pittakapha). Pakriti is 'fixed' at the time of conception, and our health and wellbeing depends upon keeping this in balance. Factors such as stress, unhealthy diet, weather and personal relationships can influence the balance that exists between a person's doshas. These unbalanced energies can leave individuals more susceptible to disease and poor health. Our Doctor will use your constitution to advise you on suitable diet, lifestyle and medicine choices tailored just for you. Ayurvedic texts recommend that to maintain harmony and balance, opposing characters to the dosha that has become aggravated (increased) or imbalanced should be used.

(90 mins)
Gurus & Experts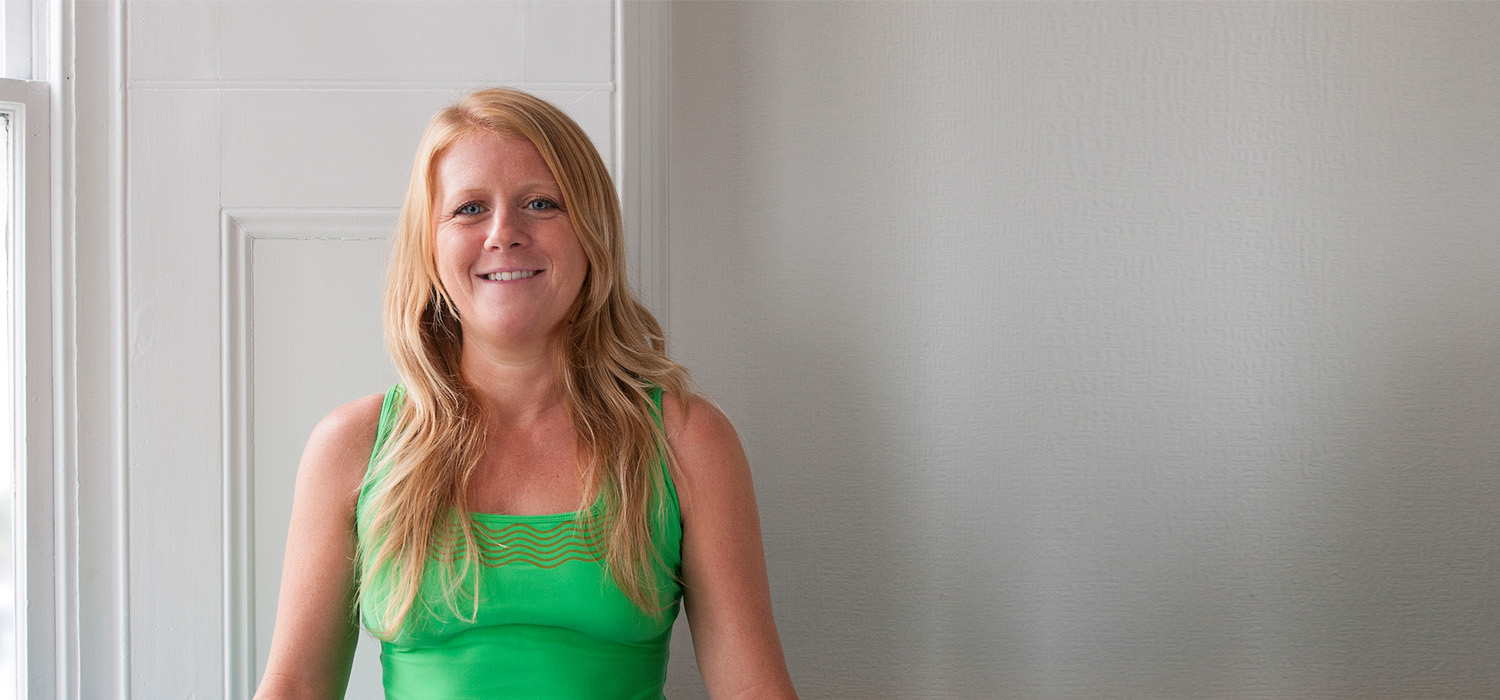 ---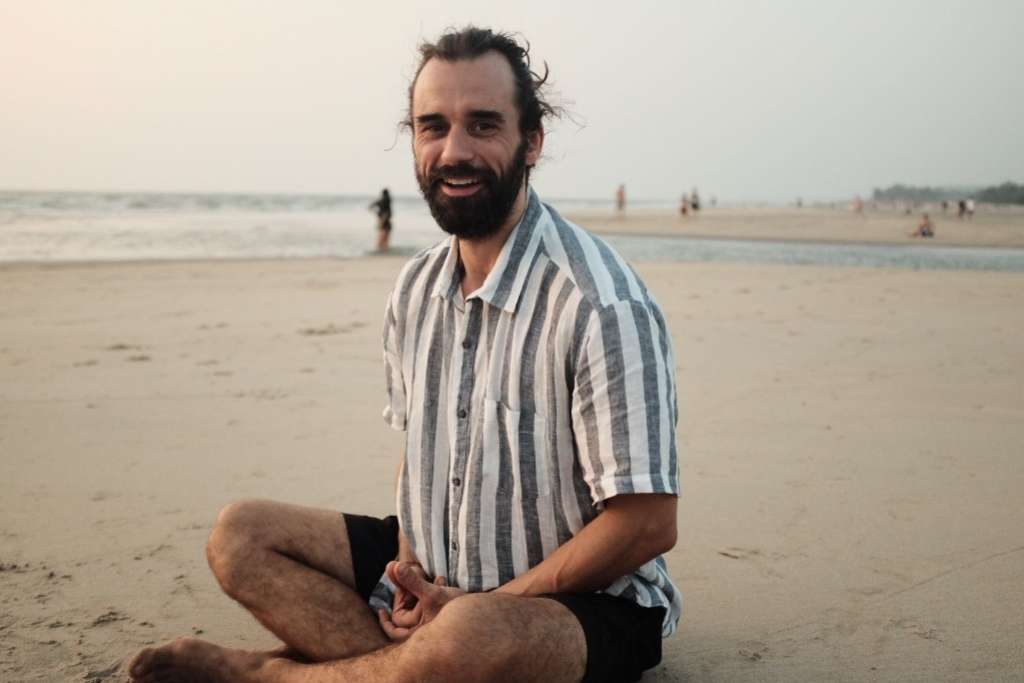 ---
List of services, treatments, health care programmes offered
Ashiyana Yoga Retreat Centre offers the following services
1- Yoga Teacher Training Courses
2- Yoga Retreat
3- Ayurveda Treatment
3- Detox Program
Accommodation
Ashiyana Yoga Retreat Centre offers the following types of accomodation
Shahi Suite (Majestic Luxury)
Equipped with beautiful Rajasthani furniture and earthy, Indian fabrics, the vast, open plan living space of Shahi comprises most of the first floor of the Villa, and exudes elegance that is befitting of its meaning (Shahi = Royal). Grand, French windows lead to a large balcony with beautiful, carved wooden day beds and exceptional views of the Mandrem River and our gardens. Inside, wooden, antique furnishings create a 'homey' feeling, with a magnificent carved mirror aside the enclosed sleeping area. A beautiful, spacious bathroom offers both a shower and circular bathtub.
Raj Luxury (Where Design Meets Comfort)
Five magnificent luxury suites; each with their own distinct charm, and all boasting stunning views. Individually designed, organically-shaped, and dressed with sumptuous soft furnishings and antique Rajasthani furniture.
Raj Double (Luxury At Leisure)
Four wonderful Raj rooms offering ultimate relaxation and luxury. Rest and unwind on a beautiful day bed or star-gaze from your private balcony. Whilst no two rooms are the same, they each include large double beds, day beds, en-suite bathrooms, air-conditioning and have their own unique charm.
Palm Grove (A Variety Of Gems)
Unassuming luxury in idyllic settings, our marvellous range of Palm Grove rooms offer you comfort amidst natural surroundings. Located within the lush, tropical gardens or within the Ashiyana Villa, these double rooms each have fans, mosquito nets and private en-suite bathrooms.
Lodges (All About The View)
The collection of Lodges each possess a distinct 'Indonesian' feel, with Moroccan-inspired polished bathrooms and magnificent views of the palm grove. Located close to Reception and the Wooden Shala, the Eco Lodges and Well Tree House are all built from beautiful, local hardwood and have en-suite bathrooms.
Eco Huts (One with nature)
Either for the budget-conscious or the nature lover, our Eco Huts are simple yet functional, with boho-chic furniture and a sweet, little bathroom at the rear. Built from dried palm throngs, some huts are sheltered behind the banks of the sand dune, and others are on the top of the dune, facing the sea. All Eco Huts come with an en-suite bathroom, double bed (with the possibility of twin beds), balcony area, fan and mosquito net.
Food
Ashiyana Yoga Retreat Centre provides fresh food and wherever possible, organic. Ashiyana Yoga Teacher Training centre also sources their own produce locally, and according to the seasons. The centre begins their nightly 'fast' by not eating late in the evening, and 'break' it around 14 hrs later, at 10 am.
How to Get There
Thirty minutes away by road is the large market town of Mapusa, which has good coach connections to other towns and cities. A pleasant 40-minute stroll (10 mins by taxi) north along the beach is the lively and colourful village of Arambol where Ashiyana Yoga Retreat centre is located. Mandrem, a remote and sleepy fishing village in the north of Goa, has a number of restaurants, an internet cafe, a travel agent, a small organic shop, general grocery store and places to rent motorbikes or hire taxis.
Ashiyana Yoga Centre Goa Reviews
Popular Centre in Goa, Goa