Images of Kranti Yoga School
Working Hours
Monday

08:30 - 18:00

Tuesday

08:30 - 18:00

Wednesday

08:30 - 18:00

Thursday

08:30 - 18:00

Friday

08:30 - 18:00

Saturday

08:30 - 18:00

Sunday

08:30 - 18:00
About Kranti Yoga School
Kranti Yoga Goa Village campus is spread over 5,000 square meters area located in the heart of Patnem beach in South Goa. This Yoga village comprises two campuses; Moksha, meaning liberation or release, is the ocean view campus and Sattva, meaning purity or reality, is the garden side campus. Both are located next to each other with Moksha situated right on the beach and Sattva directly behind it. Kranti Yoga Teacher Training Centre also has 4 yogashala to practice yoga, a mantrashala which boasts magnificent views of Patnem Beach and a tantrashala located in Sattva, garden side campus.
Visit Website
Packages (12)
1. Yin Yoga Retreat
Kranti Yoga Retreat Goa offers this Yin Yoga Retreat to students of all levels. Yin Yoga is a great practice to develop alongside the more active styles of yoga. Yin Yoga is a great way to release tension, both physical and emotional. This Kranti Yoga Retreat provides an ideal Yoga Holiday opportunity for you to have a relaxing holiday here in Goa whilst developing a practice of Yin Yoga at the same time.
420 EUR
2. Yoga Intensive Week for Beginners
Kranti Yoga Retreat Goa offers an intensive week of Beginners Yoga in Goa. This course is ideal for beginners or those students who would like to develop an Ashtanga Yoga practice. This Yoga Intensive Week will provide you with the fundamentals of Ashtanga Yoga: breath, bandhas, vinyasa and drishtis. Alignment Classes will run alongside Led Beginners Ashtanga Yoga for you to gain familiarity with The Primary Series. Students will be assigned a Beginners Yoga Teacher and groups sizes are capped at 6 students for personal attention. This course would also be ideal for those of you who are considering Yoga Teacher Training in Goa and would like to develop a practice prior to Yoga Teacher Training. It provides a foundational insight into Ashtanga Yoga.
420 EUR
3. 100 Hr Adjustments Immersion Yoga Course
Kranti Yoga Goa Adjustments Immersion Course has been designed for yoga teachers who would like to enhance teaching skills through this 'hands-on' approach of adjustments. Adjustments are an integral part of the traditional practice of Ashtanga Yoga. An adjustment will allow students to get deeper access into a posture and allow them to experience the true potential of the asana. The course will allow students to gain confidence in this area. Students will learn how to adjust postures of The Primary Series along with other key postures found in contemporary Vinyasa Flow. There is also a Myofascial Release Module.
840 EUR
(100 hrs)
4. 100 hour Foundation in Ashtanga Yoga
During the 100 hour yoga teacher training at Kranti Yoga Goa, you will learn the fundamentals of Ashtanga Yoga and how to modify the series to develop a personalised practice. This course will take 2 weeks.
840 EUR
(14 Days)
5. 100 Hour Hatha Flow Immersion Teacher Training
This Hatha Flow and Chakra Immersion Course will take you on a journey through the subtle body and chakra system. It will provide students with the opportunity to deeply connect with the energetic, physical, and spiritual self. This course has been designed for yoga teachers and practitioners to go beyond their physical practice, using the chakras as a tool for self-investigation. This Chakra Yoga Teacher Training Course will encourage introspection through the subtle body, allowing you to become familiar with your energy centres and your unique experience of the now. This 100 hour Hatha Immersion Course presents the traditions of Hatha Yoga with a modern and contemporary "Flow" approach. Teachings will be centred around chakra balancing. Through participation and investigation, this Hatha Flow Yoga Course will allow you to infuse your own practice with new creativity and fluidity.
840 EUR
(15 Days)
6. 100 Hour Yin Yoga Teacher Training
Kranti Yoga Teacher Training 100 hour Yin Yoga Instructor Course provides the perfect opportunity to compliment the yang practice of Ashtanga Yoga or Vinyasa Flow, here on the beach in Goa. This Yin Yoga Teacher Training in Goa is ideal if you would like to understand the differences between Yin and Yang Yoga practices and continue your professional development of Yoga Teacher Training as required by the Yoga Alliance credentialing. Over two weeks, you will deepen your practice of Yin Yoga and you will explore how a Yin practice is related to the meridian lines (low resistance energy pathways), the fascial body and the 5 elements. The course will address how Yin Yoga uniquely affects the physical, emotional and energetic body. We bring together Eastern traditions and contemporary thinking in a fun and progressive environment here on the beach in Goa.
840 EUR
(15 Days)
7. 200 Hour Vinyasa Flow & Ashtanga YTT
Join Kranti Yoga Goa for 200 hour YTT in Goa. Get certified in Goa whilst enjoying all the pleasures of Patnem beach life. This is a 3-week course that is fully registered with Yoga Alliance USA. This 200 hour Yoga Teacher Training brings together the traditions of yoga and western contemporary thought. We offer a program that is presented in a fun, relaxed and modern environment. Kranti Yoga Goa invites students to join for an intense schedule, offset by hammock time, sunbed studies, and copious dips in the Arabian Sea and sunset sodas.
1250 EUR
(21 Days)
8. 200 Hr Yin Yoga Teacher Training With Vinyasa Flow
Join Kranti Yoga Goa for 200 hr Yin Yoga Teacher Training Goa. Yin and Yang are opposing qualities that complement one another in nature. Yin Yoga is a passive practice. Vinyasa Flow is an active or yang practice. This Yin Yoga TTC Goa presents the ideal opportunity to develop a balanced yoga practise of Yin Yoga. The schedule is pretty intense but with plenty of time to take a lunchtime dip in the Arabia Sea or grab a soda at sunset. To participate on this 200 hr Yin YTT, ideally, you will be practising yoga on a regular basis before you arrive in Goa and you will have an understanding of what Yin and Vinyasa Flow Yoga are. The course is fully registered with the Yoga Alliance USA and runs over 3 weeks. All of our Yoga Teacher Training Courses are taught by our expert team of Yoga Teachers, all of whom have qualified and trained here in Goa, India.
1250 EUR
(21 Days)
9. 300 Hour Vinyasa Flow And Adjustments YTT
Kranti Yoga Goa delighted to offer a 300 hour Yoga Teacher Training in Vinyasa Flow and Adjustments. This 300 hour YTTC in Goa, India is an advanced Yoga Teacher Training Course and follows on from the 200 hour YTTC. 300 hour Yoga Teacher Training in Vinyasa Flow and Adjustments an intensive course that presents a fusion of traditional and contemporary thinking in a fun and progressive environment. If you would like to complete an advanced Yoga Teacher Training and enjoy some quality beach time in Goa, this is the course for you. Vinyasa Flow allows the body to move fluidly with the breath, flowing continuity from posture to posture. On alternate days, you will be taken on a physical and spiritual journey to achieve a challenging peak posture. The classes will demonstrate our sequencing framework which will then be further explored in Teaching Methodology where you will sequence your own classes. These classes aim to be an example of contemporary yoga as taught in studios today. Classes will incorporate dynamic stretches, myofascial release techniques and functional movement to compliment traditional alignment that will be acquired through knowledge of the Primary Series.
1350 EUR
(28 Days)
10. 300 Hour Yin Yoga And Vinyasa Flow Teacher Training
Kranti Yoga is delighted to offer this 300 Hour Yin Yoga Teacher Training in Goa India. Join in Patnem for this 4-week course that brings together Yin Yoga and Vinyasa Flow. This 300 hour Yin Yoga Teacher Training Course is our advanced YTTC certification. It is for those students who have already graduated in any Yoga Alliance registered 200 hour YTTC and would like to deepen practice and develop new skills as a teacher. The doasist practice of Yin and Yang which is based on opposing qualities of nature. Ashtanga Yoga is an active practice; Yin Yoga is therefore passive. If we think of the muscles as being yang and the connective tissues as being Yin, the practice of Yin Yoga targets the less pliable parts of the body bringing about better flexibility and joint mobility. And so, a combination of Yin Yoga and Vinyasa Flow is a highly successful way to advance both your practice and that of your students.
1350 EUR
(28 Days)
11. Yoga Holiday
Kranti Yoga Retreat offers a Yoga Holiday in Goa that is right on the beach with stunning views of the Arabian Sea. Yoga Retreat package is fully inclusive with Yoga Classes scheduled all day. You can pick and choose a schedule to suit you and your Yoga Holiday in Goa. This Kranti Yoga Retreat in Goa is the ideal way to relax and unwind in the comfort of The Yoga Village. Kranti Yoga Retreat Classes in Goa cater for all levels from beginners to advance. Daily classes include Beginners Ashtanga Yoga, Vinyasa Flow, Meditation and Slow Hatha Flow.
50 EUR
(3 Days)
12. 500 Hour Ashtanga Flow and Ashtanga YTT
This 500 hour Yoga TTC is aimed at those students who would like to complete the 500 hour Yoga TTC in Goa in one stint. The course runs over 8 weeks with a distance learning project to complete in advance before coming to Goa. An 8-week stint at Kranti Yoga Goa will allow you to fully immerse into yoga, both as a practitioner and new yoga teacher. There is a substantial break in between the courses for you to recharge, enjoy some beach time and see a little of the surrounding area.


2500 EUR
(60 Days)
Gurus & Experts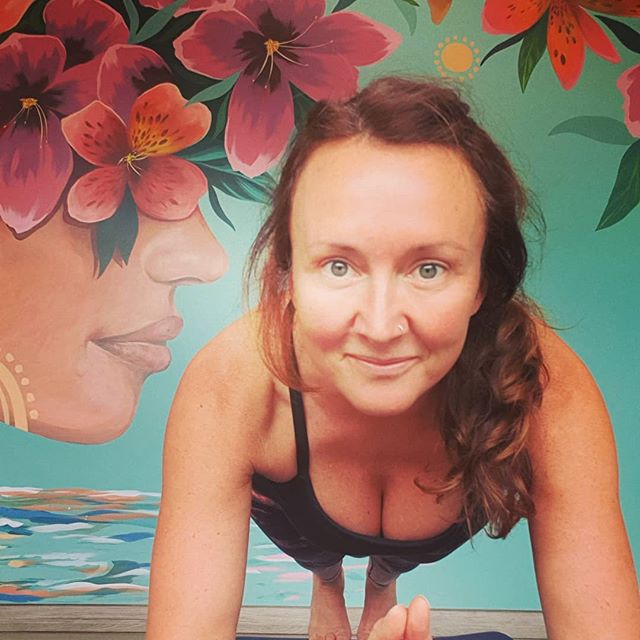 ---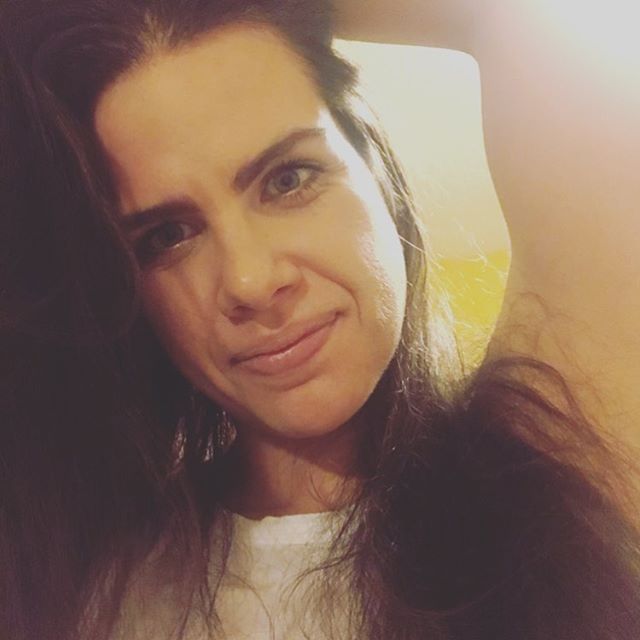 ---
List of services, treatments, health care programmes offered
Kranti Yoga Teacher Training Centre offers the following services
1- Yoga Teacher Training
2- Yoga Retreat
3- Massage Treatment
4- Yoga Holiday
Accommodation
Kranti Yoga Teacher Training Centre offers accommodation as follows

Beach Front Cottage
Both 32 square metres Beach Front cottages overlook beautiful Patnem beach and are just a few steps away from the ocean. These cottages are purpose built for your comfort so that you can relax and focus on your learning and development. Equipped with western style bathroom facilities, a double bed, lockable cupboards, a mosquito net and fan for a pleasant sleep, this is your home away from home.

Beach Front Bijou Cottage
Sitting up high in the palm trees, our eight stunning 32 square meters Beach Front Bijou cottages offer exotic views of Patnem beach and raised above our Ocean Shala. It is of the same size as that of our Beachfront Cottages. When choosing to stay in one of these cosy cottages you will find yourself gazing directly at the beautiful waters of the Arabian sea right from your bed. With your own porch and swinging chair, private western style bathroom, mosquito net and fan as well as lockable drawers, our Beachfront Bijous offer great comfort and will make you feel right at home.

Ocean Campus Cottage
The Ocean Campus cottages are situated in our Moksha campus, which is part of the Beachfront area and only a few steps away from beautiful Patnem beach. You can enjoy the daily ocean breeze from your private porch swaying in your hammock or kicking back in your swinging chair to catch up on your reading. All of our cottages are purpose built for your comfort and equipped with western style bathroom facilities, a double bed with a mosquito net and fan, lockable cupboards as well as a desk and chair for your study time. 

Ocean Campus Twin Share Cottage
These cottages offer the same comfort as the single ocean cottages but are equipped with twin beds allowing visitors to share accommodation.

Garden Campus Single Cottage
The garden cottages are situated in the Sattva campus, the tranquil garden side of Kranti Yoga. Choose to fall asleep nestled amongst the lush greenery of cashew, coconut and mango trees. A short 50m walk away from the Moksha campus and lovely Patnem beach, our relaxing garden accommodation offers the same comfort as the beachfront and ocean cottages. With western style toilet and shower facilities as well as double beds with a mosquito net and fan, lockable drawers, a private porch with a hammock and swinging chair you can make yourself feel right at home. 
Garden Campus Twin cottage
Our garden twin share cottages are equipped with twin beds to give students the option to share accommodation whilst enjoying the same comfort and tranquillity offered by the single garden cottages. 

Garden 4-Share
The 4-share cottages are situated in the Sattva campus of Kranti Yoga Goa and are a great option for students that are on a low budget but are still looking to experience a high-quality teacher training in Ashtanga Yoga. All dormitories come with two double-sized bunk beds and comfortable mattresses. Space to lock your valuables, mosquito nets and a fan as well as (shared) western style bathrooms make up some of the indoor features. Tucked away inbetween the lush greenery of the Sattva campus, our newly constructed tree house is a beautiful spot to find some quiet and unwind. It's the perfect place to catch up on some homework and your readings or simply relax and enjoy your down time.

Accommodation Features

1. Hot water available 24 hrs
2. Wifi throughout the Yoga Village
3. All the rooms are air conditioner read with extra charge of 50 Euros per week
4. Swimming Pool
5. Mosquito net
6. Porch with hammock and swing seat
7. 24 hr security with 2 security guards and 48 surveillance cameras
8. Daily cleaner, on request
9. Warm bedding, fresh bedsheets, wash towel, hand towel, beach towel, toilet paper, hand wash
10. Fully equipped spacious western bathroom with shower and toilet
11. Huts made of completely natural materials
12. Free phone for local calls
13. Security locker
14. Communal fridge
15. Washing machine (extra charge)
16. Herbal teas and drinking water available all day


Food
Kranti Yoga Goa offers strictly vegetarian and vegan focused food cater for lactose intolerant, gluten free and more. All the food at Kranti Yoga Teacher Training Centre is sourced locally and so the menu will consist of seasonal fruit and vegetables. Local produce is organically grown and bought on a daily basis. The centre also buy groceries from nearby stores in order to support the local economy.


Breakfast - Turmeric Ginger oats (water based), Caramalized Nuts, Raw Nuts, Seasonal Fruit Salad, Poached Eggs, Bhaaji (type of various beans), Pancakes (vegan available), Yogurt/Curd
Lunch - Carrot and Lime, Soup Homemade, Spiced Bread (Vegan), Mint & Pea Brown Rice, Basmati Rice Dhal (Lentil Curry), Veggie Burger Seasonal, Salad Mushroom, Garlicky Penne in a Coconut Cream Sauce
Snack Time - Energy (Protein), Balls Spinach, Pakora Samosa, French Fries
Dinner - Basil Chickpea, Hummus Olive Brown Rice, Roasted vegetables (Steamed available), Vegetable Manchurian Pasta with Housemade, Tomato & Basil Sauce Spinach Zucchini Pasta
Dessert - Coconut Papaya Ice Cream, Banana Bread, Chocolate Banana Pie (Cashew Crust) 
How to Get There
By Air: You can fly to Goa airport directly from all the major cities of the world during the winter season. Within India, you can also fly from Mumbai, Banglore, Chennai, Kolkata and Kochin.
By Train: You can reach Kranti Yoga Goa by train from Delhi, Mumbai, Chennai, Kochin, Mysore and Pune.
By Road: It's also possible to reach Kranti Yoga Teacher Training Centre by Volvo / Deluxe / Semi Deluxe buses from Mumbai, Pune and Bangalore.
By Taxi: Goa airport and train stations have pre-paid taxi counters. Once you have reached the airport or the railway station, you can take a taxi directly to Patnem Beach. The prices of these taxis are set and so you won't need to bargain. ( 2000/- from the airport, 1500/- from the railway station.)
By Bus: In case you want to save money or want to experience local Goan transport, you can catch a bus from KTC bus station in Margao directly to Patnem Beach ( 25/-).
Kranti Yoga School Reviews
Popular Centre in Goa, Goa