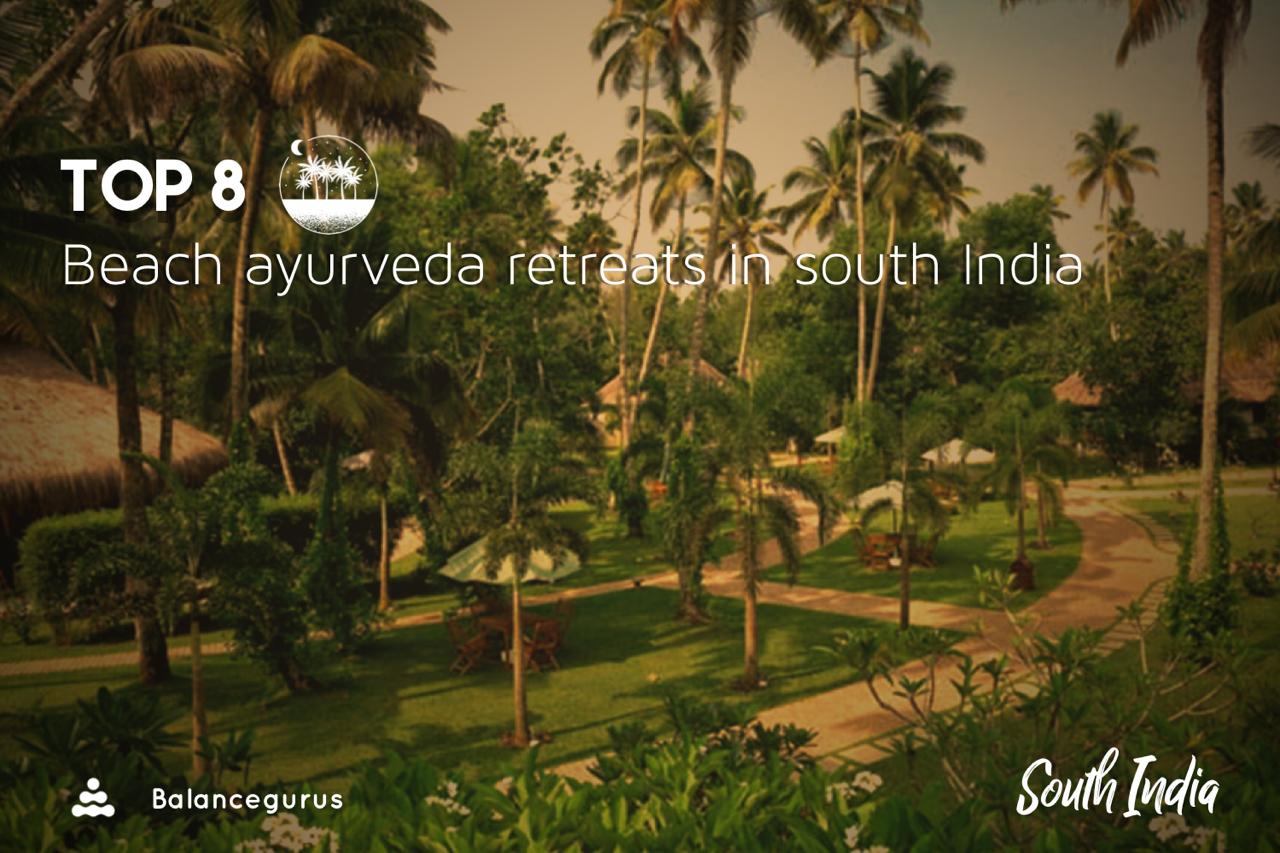 Living in Oslo my husband and I have been to India twice the first time it was for a friend's wedding in the north and the second was for a south India tour most of which we spent on a houseboat in the backwaters of Kerala sipping on Malibu cocktails, catching fish (in all honesty most of the fish were caught by Raju, the houseboat staff) and counting stars which is interesting when you are on a moving houseboat.
As you all know winters in Oslo turn the city into a white frozen wonderland though it's not as cold as it looks but you can't trust the Atlantic winds which can easily crash the temperatures to 25 degrees Fahrenheit (minus 32 degrees Celsius). November to January are the month where most people like us working in the telecom sector go on a winter vacation.
It's been 4 years since our last trip to India not only have we missed the warm beautiful country we have also learnt a lot about Ayurveda and how it could help slow down ageing and help with my husbands back and neck pain he spends too much time staring at the laptop screen at work and when he is not doing that then he is starting at trading charts.
We decided to go to the south of India for a 14 day Ayurveda retreat, we teamed up with Balancegurus to create this amazing list of Beach Ayurveda Retreats in South India it has helped us understand what we should expect and compare different centres and the treatments they offer we created this list with the following criteria
The Ayurveda Retreat should be on the beach or have an unobstructed view of the sea

The Ayurvedic Retreat must-have comfortable accommodation & good food

(after all it's going to be home for 15 days)

The Retreat must offer authentic Ayurveda treatments not just a resort with an ayurvedic spa

The Ayurvedic Retreat must have good reviews for their treatments and services

The Ayurvedic Packages should be value for money (we are happy to spend more if we get more value, comfort and authenticity)
We have taken the liberty to sort this list according to popularity based on reference, online reviews, review quality and the authenticity of treatments and services. Most of what we have mentioned below have been researched online & with the help of team Balancegurus.com hope you enjoy it as much as we did putting it together
Location: Thrissur, Kerala
After reviewing their profile, Sitaram Beach Retreats website and reading 30 to 40 online reviews here is what we like about Sitaram beach Ayurveda retreat Thrissur, Kerala
A great location with an unobstructed view of the sea in Kerala

A NABH and Green Leaf certified Authentic Ayurveda retreat with lineage

The owners are also doctors and are available at the retreat for consultation

Modern, chic amenities in a private setting with quite a few extras (Labrinth, butterfly garden..)

In house Ayurvedic Pharmacy and medicine production
We found the following review that describes them the best
Book Ayurveda Retreat get upto 30% Off
Here is what Daria Parkhomenko has to say about Sitaram Beach Ayurveda Retreat Thrissur, Kerala
"Sitaram is a place created with true love and care for its guests, respect to the founder and main doctor of retreat Dr Vignesh who dedicated so much to this all and also his beautiful sister!
One of most important is that you feel at cosy Sitaram like at home and can breath-out from big cities and work stress and receive very personal care not only for your bodily health but also taking into account psychics. I also liked evening lectures by Dr Vignesh.
Our visit was very healing because of these elements together:
low calories veg diet (which is sometimes annoying

:)

but very essential);

good massages and ayurvedic procedures (my favorite therapists are Beena and Shrimol, missing them!);

day regimen;

attentive doctors and all atmosphere of relax and positive.
We are very grateful to Dr Bhagavaty and Dr Vignesh who persuaded and insisted that my husband should immediately quit smoking (as it was big damage to his heath) and he did!! Dr Bhagavaty was so convincing and resolute!
I wish Sitaram will stay the same family spirit and personal as it's so valued!" (Source Fb reviews)
Location: Thrissur, Kerala
Nattika Beach and Ayurvedic Resort have quite a few reviews online so it did take us a while. What we like about Nattika Ayurveda Retreat
Good location facing the sea, traditional construction with modern amenities and a lot of coconut trees in the compound

Authentic Ayurveda retreat certified by NABH and Green Leaf

Alcohol-Free Ayurveda Resort

Eco-friendly Retreat with well defined CSR guidelines

In-house Ayurveda and herbal oil company
We found the following review that describes The Nattika Beach and Ayurvedic Resort Thrissur, Kerala quite well
Here is what Ranan has to say about The Nattika Beach and Ayurvedic Resort
"Often when someone goes somewhere memorable and they return the memories are often disappointing. At Nattika nothing could be farther from the truth! If anything it was more amazing than 3 years prior. The service, the personal attention, the healing hands and treatments and of course their amazing "Guru" for yoga and meditation all made us feel like family coming back after too long of a break. No request is too small to be filled, the peacefulness and safety one feels instils a true sense of calm coloured with true Indian hospitality guaranteeing a rejuvenation for whatever might be out of sync. Definitely recommended as a yearly prescription to all-round wellness!" (source Tripadvisor reviews)
Location: Mararikulam, Kerala
What we like about Carnoustie Ayurveda & Wellness Resort Mararikulam, Kerala
Multi-award-winning luxury Ayurveda resort with beach access

Exquisite architecture and design

Green Leaf certification, the Ayurveda centre is actually run by Aryavaidyasala a very well know brand in Ayurveda

Private pool and possibility to stay on a houseboat

(we love those)

Onsite organic garden

2 different dining options
We found the following review that describes them the best
Book Ayurveda Retreat Today & get upto 30% Off
Here is what Mareike had to say about Carnoustie Ayurveda & Wellness Resort Mararikulam, Kerala
"I just came back from a week yoga/Ayurveda at the Carnoustie resort. And it's quite hard to get back into reality after such a lovely week being very well looked after and having only people with a smile on their face around us.
It was our first time having Ayurveda treatments and it took a bit to get used to it. As it's not a wellness/spa week. But after a couple of days, we felt very relaxed and finally "arrived". We even wore the outfits they provide every day (you can use for yoga or just wear daily). It's very comfortable and looks also nice - it's perfect as you barely need any clothes then.
It's quite busy days when you also do 2 hours of yoga every day and you have a good/tight schedule. But they are always happy to accommodate changes/wishes etc. You just have to say it. It was probably quite good that it was the end of the low season and not overly busy yet.
We also chose to go for the Ayurveda diet. Food was absolutely delicious and we did not dislike any of the meals. The portion were quite small but we asked for bigger ones and got them automatically every day.
Also any additional wishes are more than welcome at the restaurant. They looked so well after us, we can't thank them enough.
Also the doctors always had an open door and ear for us. My friend started having a problem with her lower back and they straight away helped her and it was gone two days later.
Yoga was also a very special experience. Coming from London where its practiced a lot like a kind of fitness - this yoga really was for the mind and body and we learnt a lot every day. Not to forget about the big big laughs we also had. Thanks again for the great yoga lessons, they will never be forgotten!
We stayed in an Akund Villa (no pool) and it was lovely. There is also a big swimming pool. We were mostly alone there - guess everyone else has their private pool. The beach was also very nice with the hammocks between the palm trees.
Wherever we went, we were greeted with a smile. Everyone was so helpful and friendly - it was unbelievable.
One of the highlights was the boat trip with the resorts boat. Absolutely a must!
Whatever we needed - nothing was too much for them. They even organised us a car and driver to go to the next town/city to explore the area. For no extra costs.
It was a nice change to stay in a resort where they don't charge you here and there for this and that extra and try to make more money on every corner. There was not any additional costs - and we were even able to check out quite late (thanks again)!
I can't recommend this hotel enough - I wish I could go back tomorrow. It's a very special place with very special people. The people there make the difference - they make this hotel even better." (TA review)
Location: Varkala, Kerala