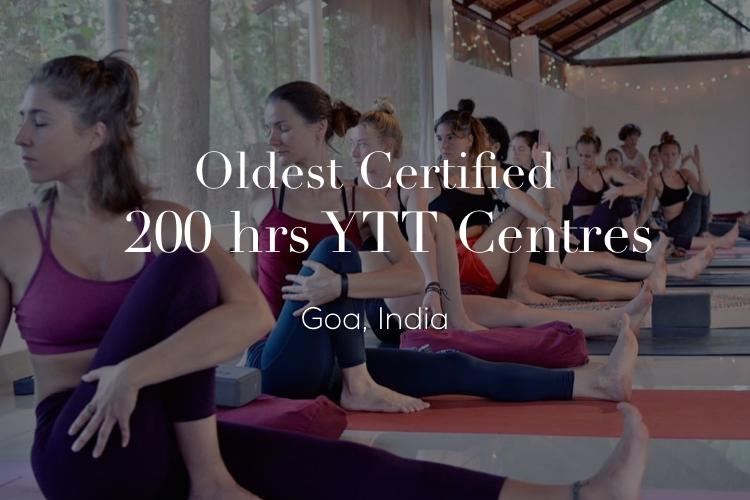 Want to take your yoga practice to the next level? Looking for a certified 200 hours Yoga Teacher Training Course in Goa? For those that are looking for tropical climate, amazing sunsets, relaxed ambiance, safe and tolerant culture there is no better place in India than Goa to do your Yoga Teacher Training. Finding a good centre can be tricky so we have done the homework for you below is a list of yoga centres that have been teaching for more than a decade and most of whom have taught/trained more than 1000 Yoga Teachers from around the world. 6 of Goa's oldest Yoga Teacher Training Centres sorted according to the year of founding each centre as diverse as its founder.
Location: Arambol, Goa
Founding Year : 1993
Universal Yoga Teacher Training Centre is the brainchild of Yogi Vijay Amar who has been teaching yoga for more than 30 years and has led yoga teacher training classes from more than 17,000 hrs. Yogi Vijay graduated as a Hatha yoga teacher from Bihar School of Yoga in Munger, India in 1993 and that is when he established Universal School of Yoga firstly in Tamil Nadu and then moving to Dharamsala and Goa. He also had the privilege to train in Ashtanga Vinyasa yoga with both Jean Claude Garnier from Belgium and B.N.S. Iyengar of Mysore.
Universal Yoga Training centre in goa is located in the North near the Arambol beach. The 200 hrs Yoga Alliance Certified Yoga Teacher Training is a 28 days course conducted from October to March every year in Goa. This course is led by Yogi Vijay who is registered E-RYT 500 and assisted by his experienced and talented team, students get to learn and practise Mysore Style yoga, Hatha Vinyasa, Ashtanga Vinyasa, Yoga Nidra and Meditation on a daily basis. This course is available in both residential and non-residential versions.
Book 200hrs yoga teacher training in Goa
Here is what Judith a student of Vijay Amar has to say about the trainings he provides 
Vijay and Aravind from Universal Yoga Center were my absolute favorite yoga teachers in Arambol, Goa. Vijay was teaching the first series of Ashtanga Vinyasa Yoga (lead class). He is a very impressing practitioner and teacher. Aravind guided great Ashtanga Mysore Style classes, slow and with amazing adjustments. There are mostly several people adjusting. I also loved his Hatha Yoga Classes in the afternoon. I took part in the Teacher Training and deeply enjoyed the month with the whole team, learning and laughing a lot! Thanks so much Vijay and Team, can't wait to come back! (source facebook reviews)
Link to: Universal Yoga Center Teacher Training
Cost of 200 Hours Yoga Alliance Certified Teacher Training starts at US$ 1,268 | 94,273 INR
Location: Mandrem, Goa
Founding Year : 2007 
Where would you go to take your yoga skills and knowledge to the next level? Where would you go if you were looking for a teacher's trainer with more than a decade of teaching experience? Where would you go if you wanted to learn traditional Ashtanga and Hatha Yoga in a safe, tolerant and beautiful environment with delicious well planned daily nutrition? If you did your research and asked around in  the yoga community then Himalaya Yoga Valley Teacher Training centre in Mandrem, Goa would definitely be on top of that list.
Himalaya Yoga Valley was founded by Yogacharya Lalit in 2002 in Dharamsala and later grew its branches to Goa and Ireland. He has been teaching for more than 15 years and has taught more than 2000 yoga teachers, Lalit is also the Hon. Secretary for International Yoga Federation for Ireland and Dharamshala.